Roger Federer makes an adorable 'pinky promise' to young fan and aspiring tennis pro at US Open
The Swiss ace also tried unconvincingly to explain to the kid why his fans call him the Goat.
Roger Federer has fielded questions from the press for as long as he has been winning Grand Slams but on 29 August, the Swiss tennis star was made to answer a question that almost made him blush.
During the US Open press conference on Tuesday, the third seed was interviewed by a young fan who wanted to know why he was often referred to as the Goat. "I wanted to ask you, Switzerland is really cool right?" the kid asked over the sound of the cameras going off. "Not always... but most of the time," Federer responded with a smile.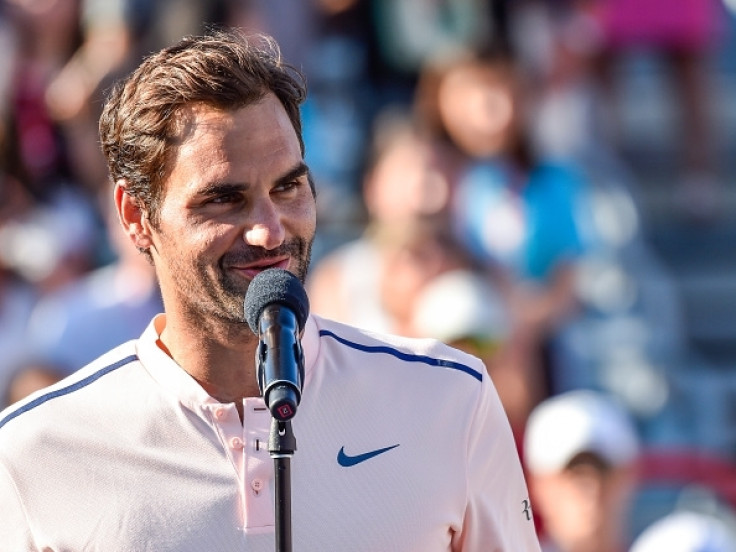 "There isn't too much livestock... so why do they call you the Goat?" the young reporter questioned to a round of laughter from the members of the press gathered.
"I don't know. Some fans call me that. I don't call myself that. Yeah, we have a lot of animals in Switzerland, and goats are part of the livestock we have over there, yes," the sports icon explained without delving into the real meaning behind the nickname.
For those unfamiliar, the 19 Grand Slam title winner is often referred to as the G.O.A.T which stands for Greatest of All Time.
After his Goat query got answered, the boy in the audience was ready for his "serious question".
"Can you please continue to play for eight to nine years so that I can play you when I go pro?" he asked.
Adorably accommodating, Federer promised that if the boy made it on tour, he would at least make a come-back to take him on in a match. "Almost," he clarified, when asked if he could promise the same, adding, "Pinky promise."
© Copyright IBTimes 2023. All rights reserved.