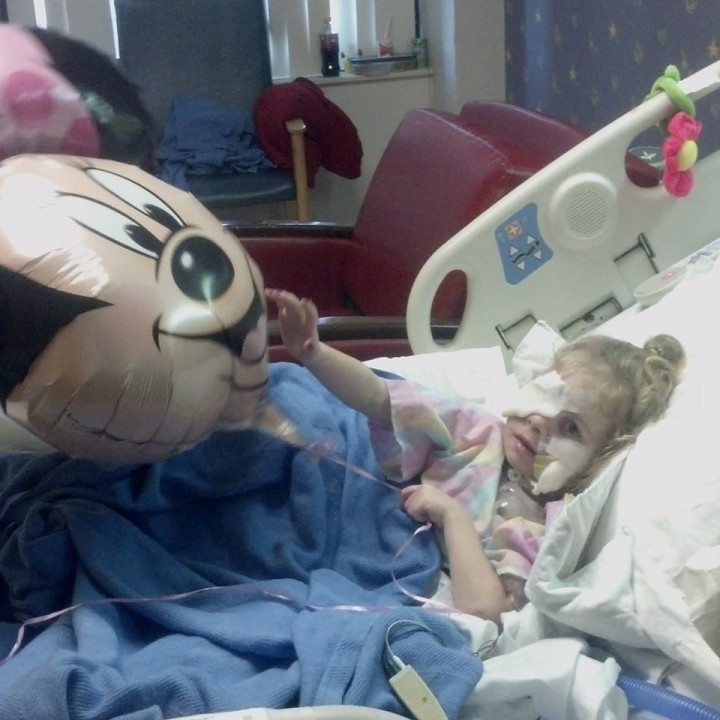 A 3-year-old girl, who was attacked by pit bulls in April, was reportedly asked to leave a KFC restaurant because her appearance was "scaring other customers".
Victoria Wilcher lost her right eye, and her upper and lower jaw, nose and cheek bones were broken in the attack.
Last week, Victoria's grandmother, Kelly Mullins, took her to a KFC in Jackson, Mississippi after a doctor's visit.
"I ordered a large sweet tea and some mashed potatoes and gravy for her because she was hungry. She was on a feeding tube at the time, but I figured she could just swallow (the potatoes)," Mullins told WAPT.
"They said, 'We have to ask you to leave because her face is disrupting our customers.' (Victoria) understood exactly what they said," she added.
Mullins said Victoria cried all the way home and the experience has made her self-conscious.
"The right side of her face is paralysed. She's got a lot of surgeries to go through and she won't even look in the mirror anymore," Mullins added.
"When we go to a store, she doesn't even want to get out (of the car). She's 3 years old and she's embarrassed about what she looks like. She's embarrassed and I hate it because she shouldn't be. It ain't her fault," she added.
The incident came to light, after Victoria's family made their complaint public through a post on her Facebook support page - Victoria's Victories.
KFC spokesman Rick Maynard said the company had launched an investigation into the incident.
"We take this very seriously, as we have zero tolerance for any kind of hurtful or disrespectful actions toward our guests. Our investigation is ongoing, but we have been in touch with the family and are committed to doing something appropriate for this beautiful little girl and her family. We will also work with the franchisee to take appropriate action at the restaurant once the specifics of the incident are determined," Maynard added.