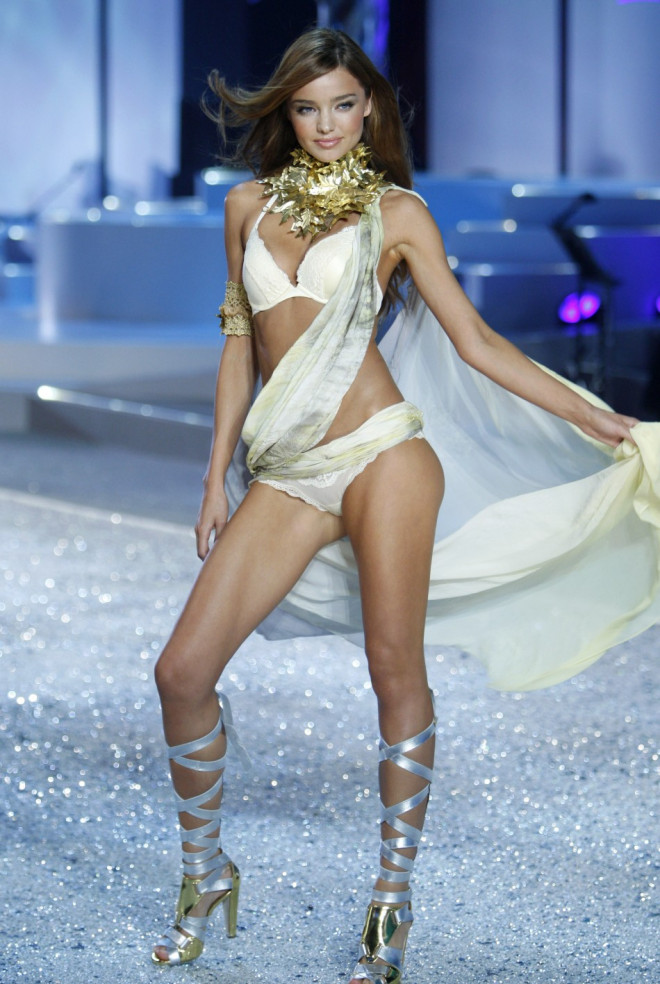 For the first time in its nine-year history the Victoria's Secret Fashion show will be taking place on British soil.
The annual fashion gala, organised by the lingerie and sleepwear giant, will be held at London's Earl's Court on 2 December.
According to Marketing Director Ed Razek, the brand had first considered bringing the glamourous event to the capital in 1998, but later decided to focus on building its UK customer base.
"Candidly, we weren't well known enough here until we opened the stores. We have six stores in the UK now," he said.
The show, which is one the biggest events in the fashion calendar, will see some of the brand's leading fashion models, called Angels, take to the runway.
It is not yet known whether 'It Girl' Cara Delevinge will be amongst the bevvy of beauties showing off their curves in the brand's latest collection. She previously featured in 2012 and 2013.
"I'll let you into a secret," Razek said. "I told Cara a few days ago and asked her to save the date, so hopefully she will walk. She was excited. And she kept the secret for a whole week!"
The Victoria's Secret Fashion show has previously been held in cities including Cannes, Miami and LA. Past performers include Rihanna and Justin Timberlake.