Solange Knowles infamous elevator spat with brother-in-law Jay Z was sparked by rumours of the rapper's alleged affair with Rihanna. The incident at New York's Standard Hotel in which Solange lashed out at the rapper while Beyonce silently looked on, was caught on CCTV camera.
While the family issued a statement suggesting it was an everyday disagreement that was quickly resolved, the possible reason for her vitriolic outburst has been revealed in an explosive new book by J Randy Taraborrelli titled Becoming Beyoncé: The Untold Story.
According to Taraborrelli, Beyonce's younger sister was enraged after rumours surfaced that Jay Z was having an affair with Rihanna. The rumours of infidelity in their relationship led to the music power couple separating for a year, at around the time Jay Z scouted then-17-year-old Rihanna in 2005. Jay Z was 35, Beyoncé 24, and Rihanna 17.
It was thought that the rumours were just part of an elaborate PR stunt to raise Rihanna's profile. Describing the alleged split, Taraborelli said: "Beyoncé didn't know what to make of this, and it actually ended up breaking them up for a time. They spent maybe a year apart from each other because Beyoncé just wasn't sure of what to make of the situation with Rihanna."
The controversial author spoke to several sources who are close to Beyoncé, and claimed that eyewitnesses heard the Crazy in Love singer telling Jay he could not attend Rihanna's after party at the Met Gala.
Taraborelli added: "I think it's safe to say the only people who know for sure what happened are Bey, Jay, Solange and the bodyguard who were in the elevator."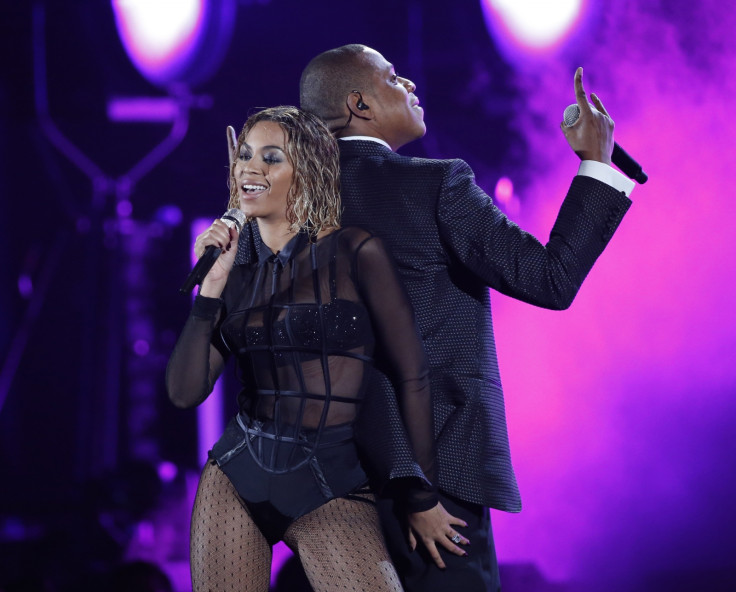 Beyonce has reportedly only ever had two boyfriends, Jay Z and Lyndell Locke, who she was in a nine year relationship with. In the book, Locke reminisced over his relationship with the singer before she was a star. He said: "She's still the first girl I ever kissed at that Brian McKnight concert so long ago, when we were little kids. That stays with you. ...I guess it's true what they say: You don't forget your first love."
Becoming Beyoncé: The Untold Story is set for release next week on October 27.