Balmain and Kim Kardashian, Rihanna and Dior: Best celebrity fashion collaborations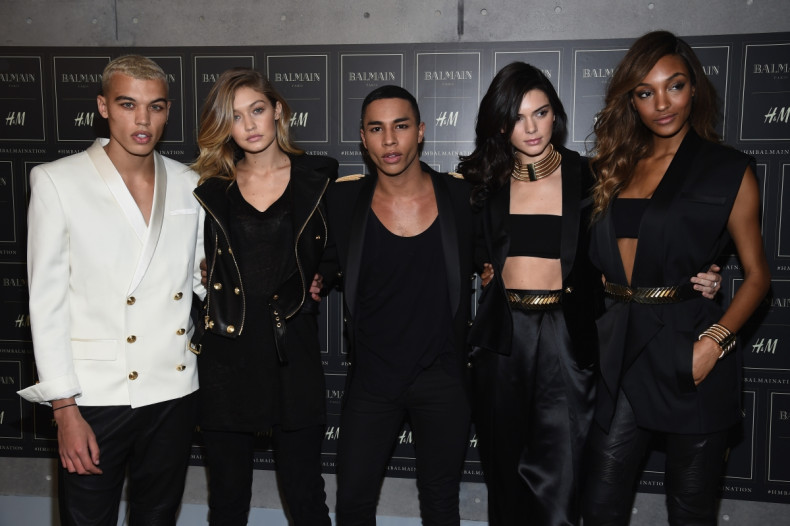 Olivier Rousteing will be marking another milestone on his journey as creative director of Balmain when the haute couture label teams up with high-street giant H&M. The collaboration, Balmain x H&M, will make the brand's statement pieces available at affordable prices for high-street shoppers.
The business venture has been heavily supported by reality star Kim Kardashian and her family who are known to be Balmain's most famous muses. The TV star's half-sister Kendall Jenner has led the runway for Rousteing's label multiple times at Paris Fashion Week, while Kylie Jenner, Kardashian and her husband Kanye West have fronted editorial campaigns.
It is undeniable that their relationship has been beneficial for both parties – Balmain has received exposure on a global platform while the Kardashians and Jenners have found a way into the couture fashion industry. However, they are not the first celebrities to jump on board with a well-known brand as the following celebrities, designers and brands have proven before...
Rihanna x Dior
The Diamonds singer rarely misses a Chanel show at Paris Fashion Week but it was Dior whose campaign she chose to front in May. RiRi told MTV News of the collaboration: "It is such a big deal for me, for my culture, for a lot of young girls of any colour. I think, to be acknowledged by Dior is just... it means a lot as a woman to feel beautiful and elegant, and timeless."
Justin Bieber x Calvin Klein
The Sorry singer certainly had big boots to fill with the likes of Mark Wahlberg and Jamie Dornan going before him but Biebs received a warm response when he stripped down to the brand's famous white boxers in January. The Canadian singer was joined by model Lara Stone for the adverts, which sparked a bundle of memes.
David Beckham x H&M
Becks may be retired from football but he still has to keep his body in shape to model his underwear range with the high-street store. The sports star has been an ambassador for the chain since 2011 and even teamed up with US comedian Kevin Hart for an advert in September.
Calvin Harris x Emporio Armani
The DJ marked his incredible physical transformation by stripping down to his underwear for Emporio Armani for their autumn/winter collection in July 2015. Giorgio Armani said of his new muse at the time: "Calvin Harris is a truly cosmopolitan, dynamic young man who is capable of attracting the masses with his music and energy. He isn't a model by nature, and this creates a more sincere and engaging bond with the public."
Miley Cyrus x Marc Jacobs
Usually known for wearing little clothing on stage, the Wrecking Ball singer was almost unrecognisable when she modelled Marc Jacobs's spring collection in March 2014. From the moody stare to the high-fashion garments, it is a side of Cyrus that is rarely seen.