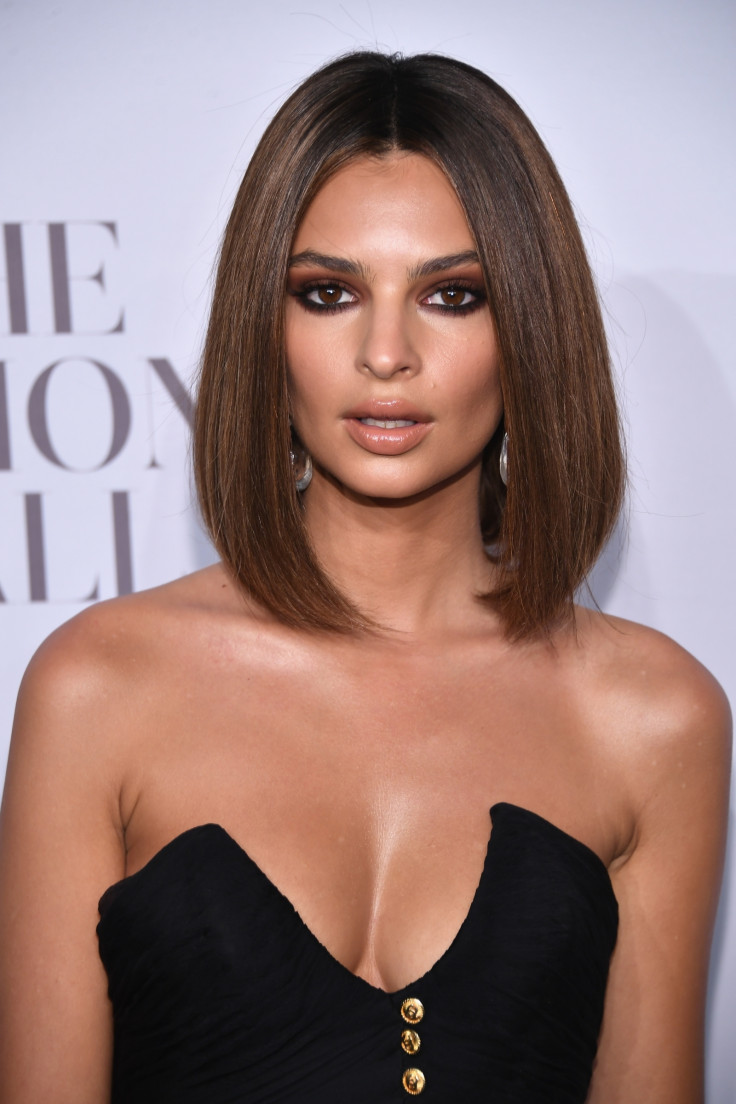 Emily Ratajkowski has shared yet another sultry video on social media and her Instagram followers couldn't be more thrilled.
The swimsuit photo of Ratajkowski has caused a frenzy on Instagram, with the post getting more than 4,989,396 views from her 16.1m followers.
The 26-year-old model revealed that her mother captured the video, wherein she is seen flaunting her pert derriere in the very high cut, thong-style one-piece bikini. The revealing halterneck one-piece is covered with white polka dots, and a plunging neckline up to her navel.
The Gone Girl actress, whose swimsuit is from her own clothing line, Inamorata, is pictured on a white sand beach with the blue sea in the background. She captioned the Instagram clip saying, "Moms taking videos, watch out."
Impressed by the video, one excited fan exclaimed, "Mamma Mia," as another noted, "You are magnificent...perfect... beautiful."
Complimenting her style, a user wrote, "One in a million girls would be able to pull this off !!! Very cool though," while another joked, "One of these days, you're going to give me a heart attack, but that's totally OK."
"Merry Christmas but may I say I would not turn down that amazing view I feel like I'm falling in love with heaven," one comment read. In another photo, the Sports Illustrated model shared a perfect sunset photo of the beach, where she is most likely spending the holiday season.
The model recently caused a stir by appearing on the Love magazine's annual advent calendar in a rather raunchy style. She was seen wearing a bikini, covered in olive oil, with spaghetti spread all over her body as she posed on a table filled with pasta.
Emily, who is in a relationship with musician Jeff Magid had revealed to Love magazine that she found the shoot empowering. "In the wake of women coming forward with incredible amounts of sexual harassment cases, I have been so disappointed to hear women talk about 'modesty' and 'our responsibility' as if we need to, yet again, adjust to make it 'easier' for the rest of the world," she told the outlet.
"I'm tired of having to consider how I might be perceived by men if I wear a short skirt or post a sexy Instagram. I want to do what I want to do," she added.
However, the Good Morning Britain host Piers Morgan was not a big fan of the beauty's advent calendar and even called her a "global bimbo". The host told viewers during his 6 December show, "I don't know quite what she is. She's a global bimbo. She's posted something on Instagram about how what we are watching now is unbelievably empowering to feminists."
"For goodness sake - get some clothes on and get yourself a proper job," the journalist said of the model's shoot.