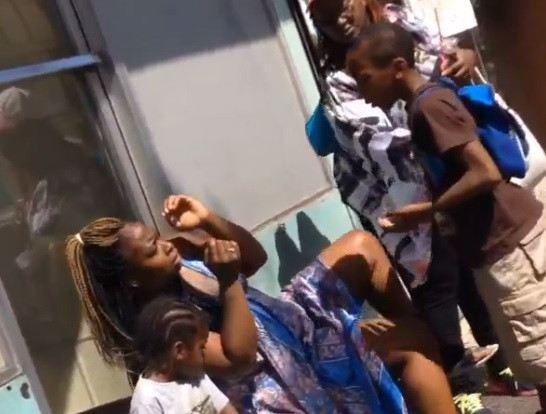 Footage of a young boy violently slapping his mother, who is allegedly high on drugs, has provoked controversy after it was posted online.
In the 15-second clip uploaded to Instagram by user Bee_Reaves, the child is seen attacking his mother after she reportedly became so intoxicated she stopped responding to him. Bee_Reaves states that the woman is "high".
The distraught boy, reported to be nine years old, can be heard yelling "Mummy wake up!" and "Can you talk to me?" before hitting his mother twice.
Another woman standing beside him tries to calm the situation by instructing the boy to stop "smacking your mother like that."
The shocking video has provoked a huge response from the online community.
While some lambasted the boy for assaulting his mother, others insisted that he was the true victim and expressed sympathy for his plight.
"That little man will end up in jail or dead, probably both," one viewer said.
Another commented: "That poor baby deserves better. Don't blame the child for trying to save his mother. Instead pray for the mother is n this video as well as the son, that she will get the help she needs and that he will have a safe and stable home environment. This breaks my head. Parents should be parents... responsible for the young lives in their care."
A racism row was soon ignited after some YouTube commenters insisted that these types of scenes regularly played out in the black community.
"Whoa that's depressing," one critic said. "Upstanding African-American citizens."
Another added: "Typical N****r".
"Maybe you should stop seeing it as a racial problem and learn to see these issues without paying attention to skin color," came one response.