Vietnam seizes 'disguised Chinese fishing boat' as tensions rise in South China Sea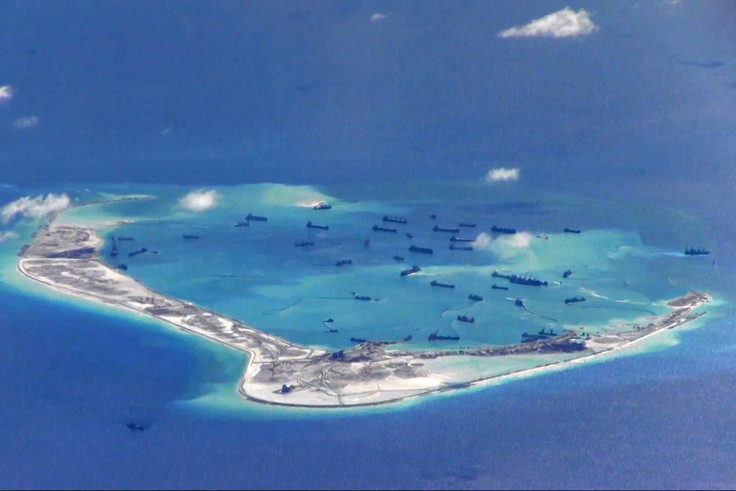 Vietnam has seized a Chinese vessel for encroaching into its territorial waters, state media has reported. The seizure is the latest sign of heightened tensions among nations in increasingly fraught disputes over rights to the South China Sea.
The Chinese vessel with its captain and two sailors has been towed into the northern port city of Hai Phong and is currently in the custody of Vietnamese authorities. The captain and sailors are under arrest, the BBC reports. There was no immediate response from China.
Vietnamese officials said the boat was disguised as a fishing boat but was transporting 100,000 litres of diesel oil that was to be sold to Chinese fishing boats operating illegally in Vietnamese territorial waters. Hanoi officials said the captain admitted that was the purpose of the vessel. It was stopped near the Vietnamese island of Bach Long Vi and the Chinese island of Hainan.
Authorities said the coastguard had recently chased more than 100 Chinese fishing boats out of Vietnamese territorial waters. It's very unusual for the Vietnamese to seize boats.
But Vietnamese fishermen are increasingly complaining about harassment, attacks and theft of their catches confiscated by Chinese authorities while they fish in the South China Sea.
Vietnam is locked in a territorial dispute with China in the South China Sea. Beijing claims most of the South China Sea region as its sovereign territory. The area archipelago comprising about 750 islands and reefs is believed to be rich in oil and gas resources, and the sea includes one of the busiest shipping lanes in the world.
The chain of islands has become the focus of an international dispute in recent years, with Taiwan, Japan, the Philippines and Vietnam embroiled in overlapping claims of the region.
Vietnam, China and Taiwan all have competing claims over the Paracel islands which are occupied by China. The three nations — along with the Philippines, Malaysia and Brunei — have also claimed parts or all of the Spratly islands. China has recent asserted massive land reclamation of reefs and atolls in the Spratlys, and has increased military manoeuvres in the two island chains.
Japan has dispatched two warships and a submarine to the contested Subic port in the area. Though the deployment was downplayed as a routine visit, it appeared to be a show of power amid the South China Sea contentions.
© Copyright IBTimes 2023. All rights reserved.