US presses ahead with $1.83bn arms deal for Taiwan invoking China's wrath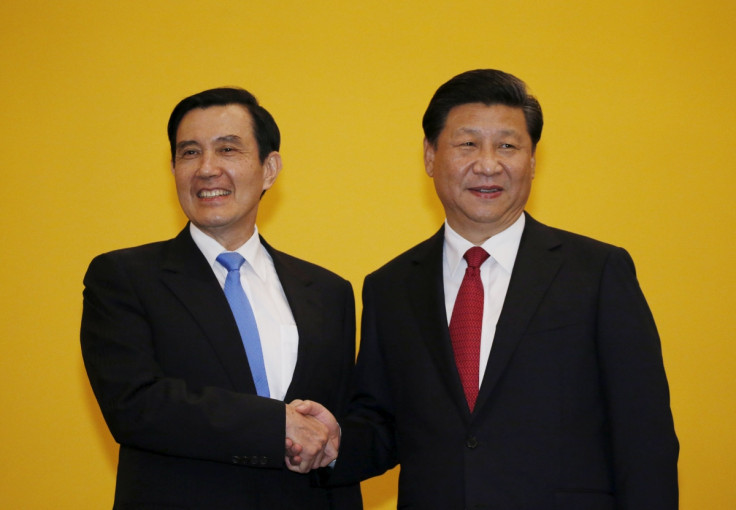 The Obama administration is going ahead with a major arms deal with Taiwan despite strong opposition from China. The contract, worth $1.83bn (£1.22bn), includes supply of US warships and sophisticated missiles to Taipei amid rising tensions over South China Sea.
The Obama administration on Wednesday, 16 December, formally notified the US Congress about the deal, comprising almost exclusively of defence weapons. The Congress will have 30 days to approve the deal, formally dubbed as "defence arms sales package".
David McKeeby, a spokesperson for the US Department of State's Bureau of Political-Military Affairs, said: "US arms sales to Taiwan are guided by the Taiwan Relations Act and based on an assessment of Taiwan's defence needs. Our long-standing policy on arms sales to Taiwan has been consistent across six different US administrations."
"We believe our consistent policy has contributed to the security of Taiwan, and has also supported the maintenance of peace and stability across the Taiwan Strait."
Washington's defence package includes two US Navy-guided Oliver Hazard Perry class missile frigates, anti-tank missiles, amphibious assault vehicles and anti-aircraft systems.
US State Department spokesperson John Kirby reiterated the US is not embarking on a fresh foreign policy but simply continuing its existing ones. He said: "And because we are being consistent, there's no other message that needs to be taken away from this, other than we take seriously our commitment to the defence needs of Taiwan."
The White House insisted the US remains committed to its "one China policy". But China, which views Taiwan as its territory, opposes the deal.
According to Beijing's state-run news agency, Xinhua, China's Vice Foreign Minister Zheng Zeguang said: "Taiwan is an inalienable part of China's territory. China strongly opposes the U.S. arms sale to Taiwan. To safeguard our national interests, China has decided to take necessary measures, including imposing sanctions against the companies involved in the arms sale."
Lockheed Martin and Raytheon are the main firms involved in the Taiwan deal.
Beijing also summoned US charge d'affaires to Beijing, Kaye Lee, over the matter. Taiwan has, nevertheless, welcomed the weapons sale and said it is "a comprehensive display of America's pledge to provide security to Taiwan".
Tensions between China and Taiwan have decreased in recent years, particularly under Taiwanese President Ma Ying-jeou. Still, Beijing continues to be cautious and has not ruled out military retaliation if Taiwan attempts to declare independence.
© Copyright IBTimes 2023. All rights reserved.