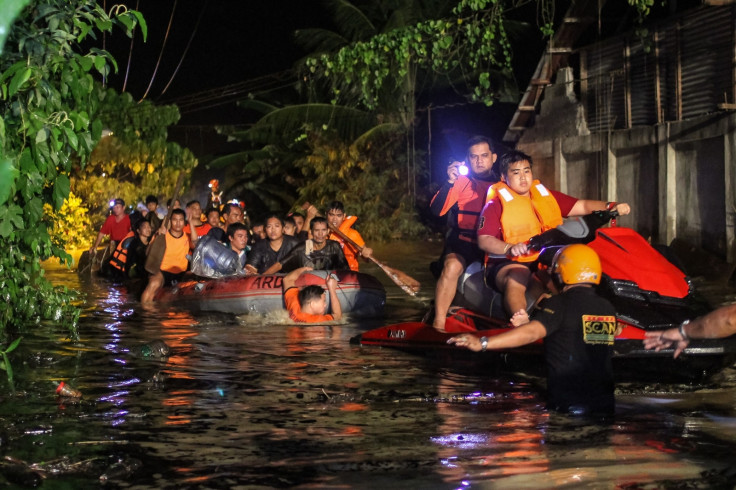 A man in the Philippines has been eaten by a crocodile as he tried to escape the rising waters around the western island of Palawan after the region was hit by storm Tembin.
Abdulsalam Binang Amerhasan, 53, was tying up his boat when the crocodile snatched him on Thursday (21 December).
His wife alerted authorities after he did not return home.
"The community responded and conducted a search along the river until they found out that the lifeless body of the victim was still being tumultuously bitten by a crocodile," a police report said, according to the Journal. Police did not say what happened to the crocodile.
The crocodile attack in the fishing village of Bataraza is the third reported on the island since October. Last month, a 12-year-old girl was dragged away by a crocodile while she was fetching water in a forested area.
Storm Tembin has brought severe flooding and mudslides to parts of Mindanao and Palawan over the weekend.
More than 120 people are reported to have died and 160 have gone missing since the tropical storm struck.
Storm Tembin is the latest typhoon to hit the Philippines. Around 20 typhoons and storms, mostly from the Pacific, strike the Philippines each year.
Last week, storm Kai-Tak pounded the central island province of Biliran and killed more than 30 people.
Mindanao is still recovering from Typhoon Haiyan, which killed more than 5,000 people and affected millions in 2013.