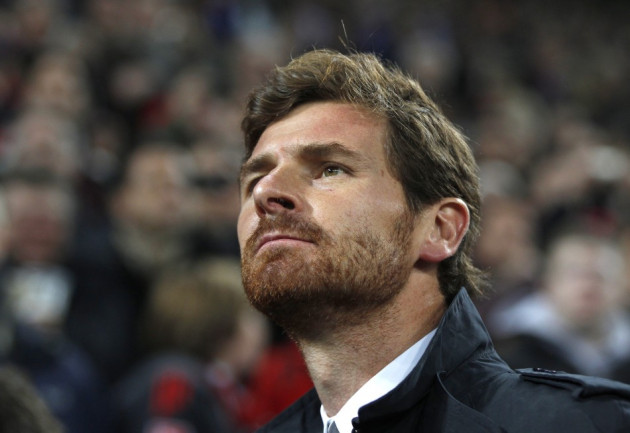 Chelsea manager Andre Villas-Boas remains adamant Fernando Torres will not be sold in January, insisting the forward is not available "at any price."
Torres, who signed for the west London club for £50m in January, has been linked with a move when the transfer window re-opens next month.
The £150,000-a-week striker has scored just three league goals since his move to Chelsea and reports in Wednesday's press suggested the Blues were prepared to cut their losses on the misfiring striker.
However Villas-Boas has refuted suggestions the Chelsea forward could be sold in the New Year, saying:
"It's not true, he is not available at any price," said Villas-Boas. "We are pretty sure when Fernando is called up he will respond with the quality and talent he has. We have to make the best decisions for the team.
"Everybody wants to be involved more," he added. "Fernando is pushing for a place with Didier who is on a good run at the moment and we are sure when Fernando is called up he will respond with the quality he has. It is a question of time when we see him back, sooner or later I don't know, but we have to make the best decision for the team.
"[Nicolas] Anelka, of course, will not be involved anymore but we have [Daniel] Sturridge competing and [Romelu] Lukaku and Fernando competing when Didier will be away [at the Africa Cup of Nations] and hopefully we can make the best decision."
Meanwhile, Villas-Boas took time to address Frank Lampard's recent claims that he was frustrated at being left out of Chelsea's starting line-up.
Lampard came off the substitute's bench to score the winner in Monday's 2-1 victory over Manchester City.
"There are plenty of players that push for the starting XI and Frank is not the only one," said Villas-Boas. I think 'Lamps' is one of the top five players most used.
"Every player wants to be involved in every game but sometimes it's just not possible. We've been having conversations with all the players, we treat them all equally. The club's direction and fortune is the most important thing.
"There is no hiding that 'Lamps' represents the best in the history of the club. These are players of massive magnitude and represent Chelsea's success but in our opinion every player must be treated equally. Sometimes we can't please everybody."