Weeks after France's southern city of Cannes placed a ban on 'burkini' full-body swimsuits, the mayor of Villeneuve-Loubet has announced that his city will also be doing the same. The swimsuits have been banned due to public order concerns, sparking controversy.
On 12 August, Cannes mayor David Lisnard referred to the burkinis as a "symbol of Islamic extremism" and said that it could spark scuffles on France's beaches. However, mayor of Villeneuve-Loubet, Lionnel Luca, has also cited sanitary concerns over the swimsuits.
Luca said: "I was informed that there was a couple on one of our beaches where the wife was swimming fully dressed. I considered that unacceptable for hygienic reasons and that, in general, it was unwelcome."
In addition, he echoed Lisnard's comments about the need to ban burkinis in order to avoid disturbances, given the recent terror attacks in France. Luca dismissed comments that the ban was discriminatory in any way.
Cannes' burkini ban came into force at the end of July, imposing a fine of £33 (€40) for anyone caught breaking the rule. Those found wearing a burkini will first be asked to change into another swimming costume, before then being asked to leave the beach if they fail to do so.
Religious tensions have been heightened in France since recent attacks in Nice and on a Catholic church in north-west France. Lisnard said at the time that other religious symbols, such as the Jewish kippah and the Christian cross, would not be banned.
According to the BBC, Lisnard said: "I simply forbid a uniform that is the symbol of Islamic extremism. We live in a common public space, there are rules to follow."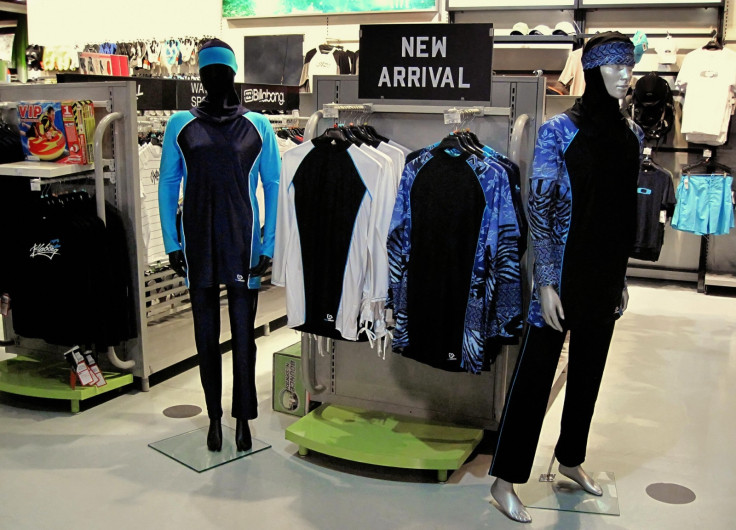 However, the ban has drawn condemnation from a number of people and human rights groups. The League of Human Rights (LDH) has already confirmed that they would be challenging the burkini ban in a court while the Collective Against Islamophobia in France (CCIF) has said they would also launch a legal challenge against the "illegal, discriminatory and unconstitutional" ban.
Local LDH leader Herve Lavisse said: "It is time for politicians in this region to calm their discriminatory ardour and defend the spirit of the Republic."