Three-year-old Declan McClain fell approximately 10ft from an attraction called The Rollo Coaster at Idlewild and Soakzone theme park, just outside Pittsburgh. McClain, from nearby town Jeannette, was taken to the Children's Hospital of Pittsburgh of University of Pittsburgh Medical Centre, accompanied by his parents.
McClain's grandfather, Arthur McClain, did not wish to detail his injuries but described him to local news site TribLIVE as "an enjoyable little boy". He added, "He just jumps in with the crowd he's with. He might be little, but he tries to keep up."
The Rollo Coaster was built in 1938, according to the theme park's website. Guests riding the attraction must be accompanied by an adult if they are under 4ft tall. Though it is not known how tall McClain is, TribLIVE reports that he had been accompanied by his seven-year-old brother.
A spokesperson for the theme park, Jeff Croushore said: "An incident such as what occurred yesterday [Thursday] has never happened before in the ride's 78-year history," though he declined to comment on why the child had been accompanied by another young child.
Speaking of McClain's status at the time of the injury, he said: "He [McClain] was talking. He was alert, but he was airlifted."
Pennsylvania law states that amusement park rides must be inspected and certified as safe by the Department of Agriculture every 30 days. The Department confirmed The Rollo Coaster was last inspected on 6 August – five days before the incident.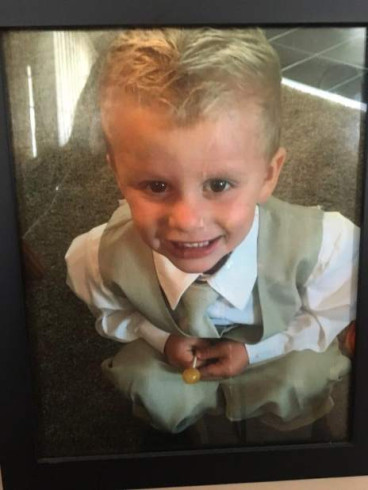 A spokesman for the Pennsylvania Department of Agriculture said: "The department is working with the amusement park's staff and local officials to investigate. As part of that investigation, the department has an inspector on site to inspect the ride, and we are examining the inspection history.
"At this point, we know the ride was most recently inspected by a private certified inspector on Aug. 6, 2016, and that it passed that inspection," he said. Park officials said the ride was closed pending further investigation
Meanwhile, Westmoreland County District Attorney John Peck could not confirm whether or not there would be a criminal investigation into the incident. Speaking to the Pittsburgh Post-Gazette, he said: "We're just out there to gather the initial facts at this time."
The incident at Idlewild was one of several reported incidents at US theme parks in the last week. On Sunday a 10-year-old boy was killed in Kansas City, riding the world's tallest water slide at Schlitterbahn Water Park.