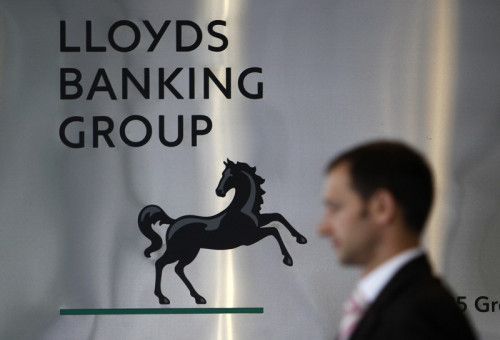 Lloyds is to slash more than 1,000 jobs in the UK as part of the lender's previously announced self-imposed Strategic Review.
The losses will fall within the employer's retail, risk, operation, and commercial banking divisions as part of the 15,000 jobs it had hoped to cut by 2014.
Lloyds said in total 1,080 jobs will be axed and an additional 310 roles will be moved to new employers under Transfer of Undertakings (Protection of Employment) Regulations (TUPE).
But the lender said it will also create more than 90 new roles across its retail, risk and commercial banking divisions.
"[The company] is committed to working through these changes with employees in a careful and sensitive way," a spokesman for Lloyds said.
The firm stressed all affected employees have been briefed by their line managers.
The company's recognised unions Accord, Unite and Lloyds Trade Union were consulted prior to this announcement, according to Lloyds, and will continue to be consulted.
The spokesman added: "The [firm's] policy is always to use natural turnover and to redeploy people wherever possible to retain their expertise and knowledge within the [company].
"Where it is necessary for employees to leave the company, it will look to achieve this by offering voluntary redundancy.
"Compulsory redundancies will always be a last resort. In fact, since the Strategic Review in 2011 around only a third of role reductions have led to people leaving the [company] through redundancy."
But Unite has slammed the move by Lloyds and claimed the decision was "totally unacceptable".
"Unite will continue to oppose these job losses and has sought an urgent meeting with Lloyds to outline the union's concerns," said Rob MacGregor, a Unite national officer.
He added: "Unite remains adamant that as the bank continues to align its recovery to the UK's economic recovery, it is totally unacceptable that it persists in putting pressure on the public purse by making hundreds of jobs redundant on a bi-monthly basis."