Vince Cable Rules Out Complete Ban of Controversial Zero-Hour Contracts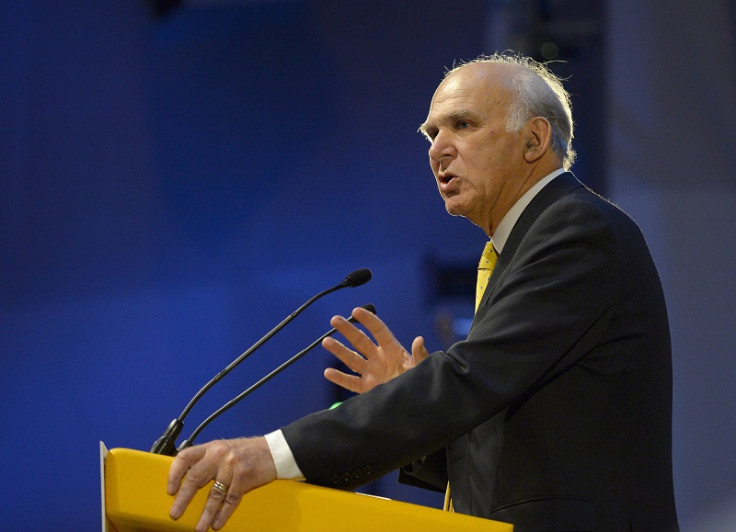 The Business Secretary Vince Cable has ruled out a ban on controversial zero-hour contracts, arguing the employment arrangements offered flexibility.
Cable, while launching a 12-week consultation into the contracts, said the government may introduce a ban on exclusivity clauses in zero-hour contracts, which stop people from working for other firms.
Despite seeing evidence of abuse, Cable stressed the arrangements had a place in the UK's labour market.
The Chartered Institute of Personnel and Development estimated there are more than a million workers on zero-hour contracts in the UK.
"While for many people they offer a welcome flexibility to accommodate childcare or top up monthly earnings, for others it is clear that there has been evidence of abuse around this type of employment which can offer limited employment rights and job security," Cable said.
He added: "We believe they have a place in today's labour market and are not proposing to ban them outright, but we also want to make sure that people are getting a fair deal."
The Institute of Directors welcomed the consultation from Cable and argued zero-hour contracts are a valuable part of a flexible labour market.
"This consultation underlines how important a varied and flexible labour market is to our economy, and quite how out of touch those arguing for an indiscriminate ban on this casual form of work were," said Alexander Ehmann, head of regulatory policy at the IoD.
He added: "The IoD looks forward to responding to government plans to provide more guidance on use of these contracts, and their consideration of action on exclusivity clauses."
But Frances O'Grady, general secretary of trade union organisation the Trades Union Congress, claimed the employment agreements spread fear throughout the job market.
"The growth of zero-hours contracts is one of the reasons why so many hard-working people are fearful for their jobs and struggling to make ends meet, in spite of the recovery," O'Grady said.
She added: "But while the government has identified some of the problems faced by those with zero job security, it's desperately short on solutions to curb the use of these contracts."
Cable's announcement confirms what the Minister for Employment Relations Jo Swinson told IBTimes UK earlier this year.
© Copyright IBTimes 2023. All rights reserved.