Twitter has apologised for a pornographic video appearing in the Editor's Picks section of its new video-sharing Vine service.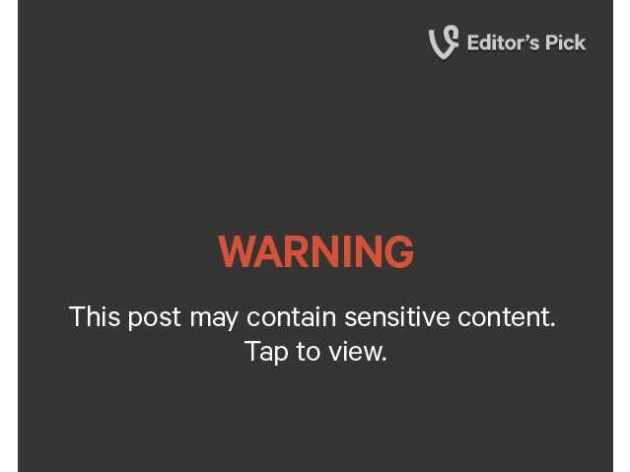 A spokeperson for Twitter, which owns Vine, said the video had reached the Editor's Picks section due to a "human error."
"A human error resulted in a video with adult content becoming one of the videos in Editor's Picks, and upon realising this mistake we removed the video immediately. We apologise to our users for the error."
The video, which has since been removed from Editor's Picks, is just one of the many pornographic films uploaded to Vine since the new app was launched last week.
The app allows users to upload six second video clips and mark them using hashtags, similar to Twitter. However, a simple search of Vine using the hashtag #porn retrieves thousands of X-rated results. As a result, Vine could run afoul of Apple's strict policy regarding adult material and, like former photo-sharing app 500px, be pulled from the App Store.
According to an official statement from Apple, as published by Tech Crunch, 500px was removed from the App Store for "featuring pornographic images and material, a clear violation of our [Apple's] guidelines.
"We also received customer complaints about possible child pornography," the statement continued. "We've asked the developer to put safeguards in place to prevent pornographic images and material in their app."
Though no indication has been made by Apple about whether or not it will take similar action with Vine, Twitter has responded with another statement explaining that users can flag videos they feel are inappropriate:
"Users can report videos as inappropriate within the product if they believe the content to be sensitive or inappropriate (e.g. nudity, violence, or medical procedures). Videos that have been reported as inappropriate have a warning message that a viewer must click through before viewing the video.
"Uploaded videos that are reported and determined to violate our guidelines will be removed from the site, and the user that posted the video may be terminated."