Virtual reality room service lets tourists see the sights without leaving their hotel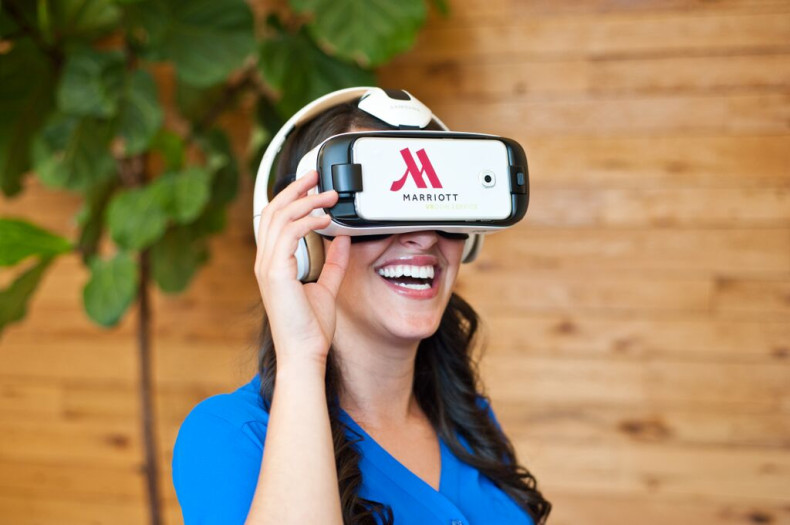 Virtual reality has already promised to revolutionise gaming, journalism and cinema - but what about tourism? A new VR headset trial from Marriott Hotels could be a precursor to holidays where guests do not even need to leave their hotel room to experience the local sights.
Through the VRoom Service, guests are being invited to experience "VR postcards" from three different locations: Chile, China and Rwanda. The 360-degree videos are provided through Samsung's Milk VR video-sharing platform and shown through a Gear VR headset that comes to the room in a metal briefcase.
"VRoom Service is one of the first business applications of Samsung's Gear VR technology," said Matt Apfel, vice president of strategy and creative content at Samsung Media Solutions Center America. "We're tremendously excited to be collaborating with an innovative brand like Marriott on creating the future for travellers."
The service is currently limited to a two-week trial in the New York Marriott Marquis and the London Marriott Park Lane, though Marriott representatives told IBTimes UK that it was conceivable that it could be rolled out on a much wider scale, depending on how well it's received.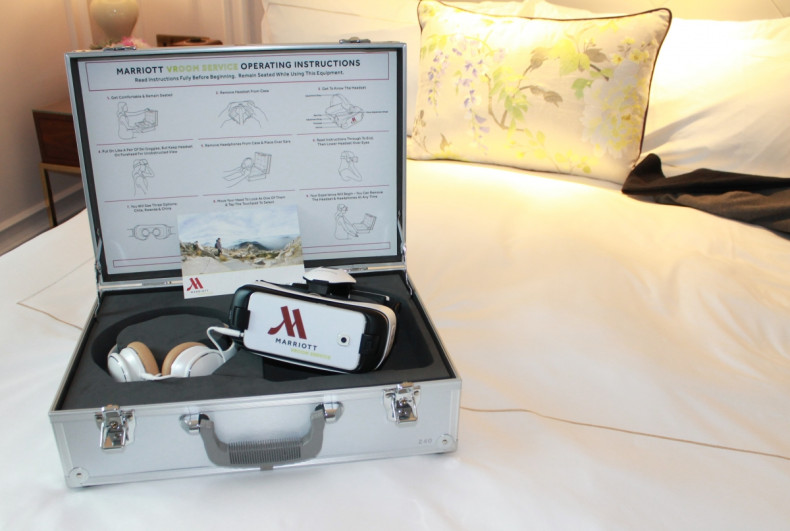 One iteration of this could be aimed at those guests staying for a short period who don't have the time to visit local tourist attractions. In this case, business travellers to London might order a VRoom Service to get a virtual reality tour of the Tower of London, or the View from the Shard.
"Today it's about story telling and inspiring people to travel," said Osama Hirzalla, vice president of marketing for Marriott Hotels. "Tomorrow, who knows? Through customer feedback we'll hopefully find out what people gravitate to - be it business travellers hoping to see local sights, or experimentations into new ways to communicate with customers."
Beyond hotels, virtual reality could find more and more use cases within the tourism industry. Hirzalla suggested that it will be the next step in the evolution of content used to inspire consumers to travel: from brochures, to videos, to virtual reality.
"The idea is not about limitations," Hirzalla said. "The idea is to open our eyes and take it beyond what is possible today."