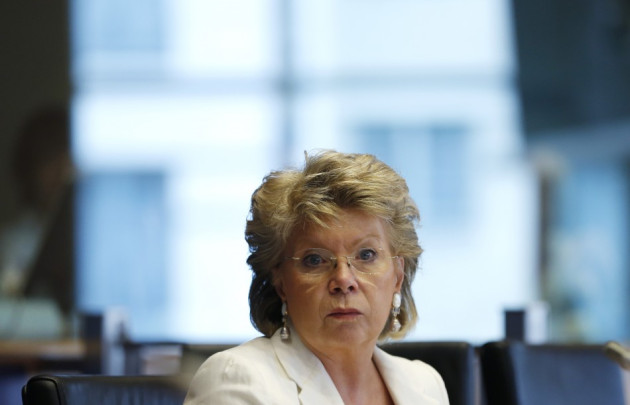 The European Commission's vice-president Viviane Reding has called for disbanding the Troika, the committee which has managed the emergency bailouts of European states during the financial crisis.
At a "citizen's dialogue event" in Heidelberg in southwest Germany, Reding said: "The time of the Troika is over" and suggested the influence of the International Monetary Fund was no longer helpful or appropriate.
The IMF plays a key role in the Troika, working with the European Commission and European Central Bank to review the progress made by countries in receipt of bailout cash, and assess whether they are meeting the targets stipulated in their rescue packages.
"Getting the IMF on board in recent years was an emergency solution," she said. "In future, we Europeans have to be able to resolve our problems on our own."
The commissioner suggested that the IMF, which is based in the US, could leave the Troika in a few months, leaving the Commission and central bank to manage the bail-outs of crisis-riddled countries.
"The Commission is the economic government of Europe. Together with the ECB and the member states, we can make sure that, in return for solidarity, countries hit hardest by the crisis implement reform."
Difference of opinion
Reding's speech, which has been published in German regional newspaper Stuttgarter Zeitung, could create marked division across Europe.
Germany and Finland have long favoured the IMF's involvement in the single-currency region's crisis management.
Last month, German Finance Minister Wolfgang Schaeuble noted that the region would not be able to withdraw IMF from the Troika in the near term, as it has to seek the agency's support until at least the end of the ongoing bailout programmes.
Klaus Regling, head of the eurozone's bailout fund, added that the IMF should not play a role in the longer term in eurozone rescue packages.
Headquartered in Washington DC, the IMF has 188 member countries and it assists them during economic difficulties. The organisation's involvement in the EU came after the region fell into the sovereign credit crisis.