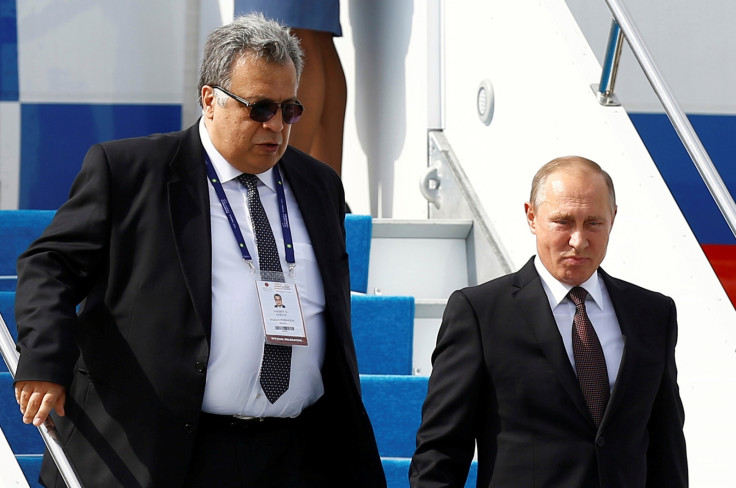 Russian President Vladimir Putin is set to attend the funeral of the slain Russian ambassador Andrey Karlov and has cancelled a major annual press conference for the same. Putin will pay his respects to Karlov, the Russian envoy to Turkey, who was assassinated by a 22-year-old gunman in Ankara on Tuesday (20 December).
Putin's end-of-the-year press conference – an annual affair when the president answers questions on a range of subjects – has been postponed until Friday, said Kremlin.
"Due to the fact that the last respects and the funeral of the murdered Russian Ambassador Andrey Karlov will be held on Thursday, the President decided to hold a large annual press conference [on Friday, December 23]," said presidential spokesperson, Dmitry Peskov.
The 62-year-old diplomat was killed by the assassin during a public event at an art gallery, which has threatened the geopolitical equations in the region. The gunman, identified as Mevlut Mert Altintas – an off-duty police officer – was also shot dead following the incident.
Investigations into the diplomat's murder are being conducted jointly by Russian and Turkish authorities. Although the Turkish government hinted that the suspect may have links to exiled Islamic cleric Fethullah Gulen, Russian investigators have not made any comment. It remains to be seen, whether the assassin acted as a lone wolf attack, or was he linked to any terror network.
"I have to say this very clearly – this dirty organisation [FETO (Gulenist Terrorist Network) is still within the military, still within the police. We, of course, are continuing and will continue to carry out purges. We will do this with sensitivity," said Turkish President Recep Tayyip Erdogan.