Russian president Vladimir Putin is visiting the famous Christian Orthodox monasteries at Mount Athos in northern Greece. The ancient mountaintop monasteries are amongst some of the holiest sites in Orthodox Christianity.
The Russian leader is present to help mark 1,000 years of Russian Orthodox monks living at the complex. He is attending the monastery of St Panteleimon, which is one of 20 monasteries dotted around a peninsula jutting into the Aegean Sea, along with the current head of the Russian church, Patriarch Kirill.
Though the Greek and Russian Orthodox churches are technically different organisations, they have a shared religious heritage and very close ties. The Orthodox church is one of the oldest religious bodies in the world, and was the first branch of Christianity to split from the Catholic Church in 1054.
Women have been banned from the whole peninsula, which is a self-governed and semi-autonomous region under Greek law, for more than a millennium. There has been a Christian presence in the area for around 1,800 years – making it one of the most important early European enclaves in the development of the religion.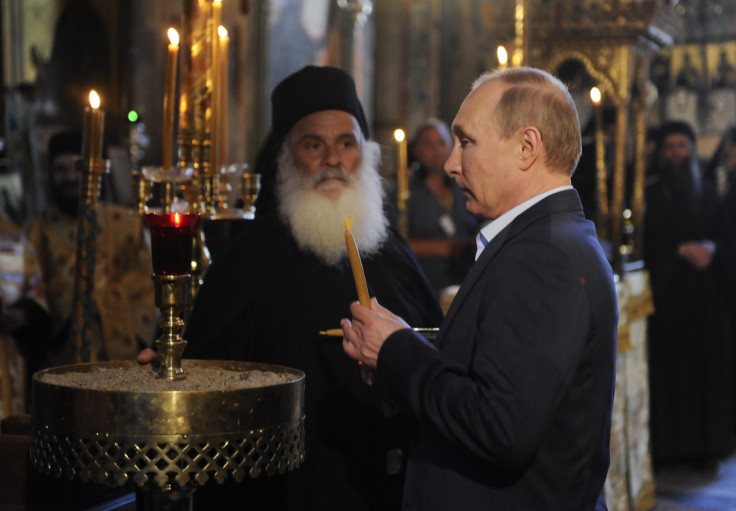 Putin was forced to travel to the Mount Athos by boat, as there is no road access. He attended a mass which was held in his honour and was seated in the bishop's throne. Afterwards, he attended talks with the Greek president Prokopis Pavlopoulos.
According to one source, in a short speech to press, Putin said: "I am confident that relations between Russia and the Holy Mount Athos, and Greece as a whole, will only strengthen while the spiritual relationship and trust will continue to determine the nature of our traditionally close and friendly relations."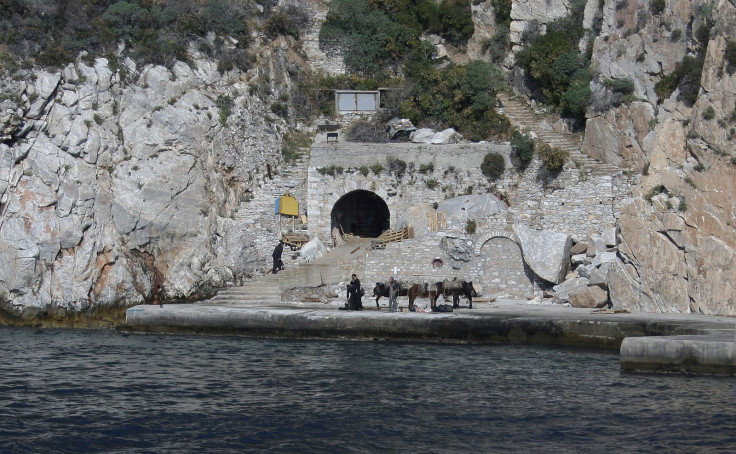 Putin is a committed Orthodox Christian and an ally of the conservative Patriarch Kirill's.
ABC News reports that security on the peninsula has been "unprecedented". There was a heavy presence of Greek police and coast guard to provide extra security alongside Putin's own detail, "with divers guarding and inspecting the landing site and snipers deployed throughout Putin's route".