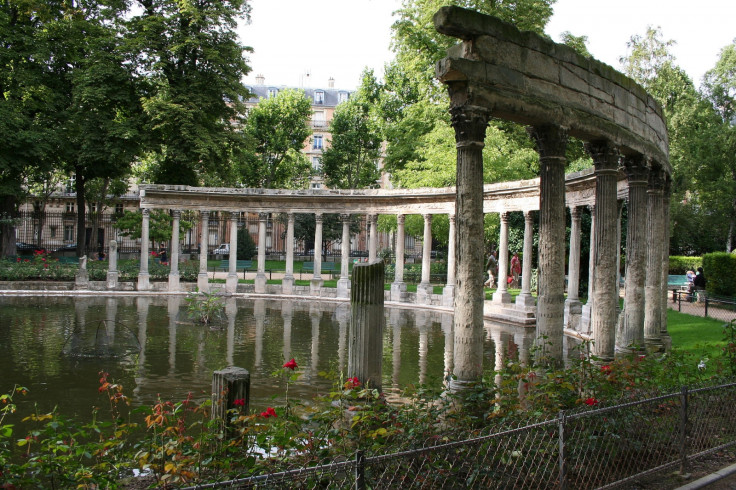 A torrential thunderstorm and bolt of lightning has left 10 children and two adults injured, with at least five in a serious condition, according to Paris's fire authorities. Six of those electrocuted are seriously hurt, including four children and two adults. Four of them are in a life-threatening condition.
A fireman who rushed to the scene of the accident saw nine of victims lying motionless on the ground. He adminstered first aid, including heart massages, Eric Moulin, a Paris fire service spokesman told AP. The accident happened at Parc Monceau, in north-west Paris, on the afternoon of Saturday, 28 May.
"There are currently 11 injured, unfortunately, 10 children and an adult who was accompanying them," local official Vincent Baladi told iTELE television.
"We have six (children) who urgently need medical treatment but we hope they will all pull through," said Baladi, who handles security matters in Paris' eighth arrondissement where the park is located.
"They have burns," he said, adding that firefighters and medical teams were attending to the incident.
Councillor Karen Taieb stated that 11 people in total were hit by lightning after seeking protection under a tree at the Parc Monceau, a popular weekend destination for families. Taieb says the precise breakdown of victims is unclear but that most were children between the ages of seven and 14. She said three have been taken to Necker Hospital in Paris. Their condition is as yet unclear.
Police say a medical unit is being set up on site to treat the victims with "absolutely urgency".
Local officials say the children were at a birthday party when a thunderstorm struck the park. An off-duty fire officer was one of the first to help at the scene of the accident, said Commander Eric Moulin. "Without his help in those initial moments the situation would have been much worse," he said.
Paris was hit by thunderstorms on Saturday afternoon, despite a warm and sunny morning. Most of France has also seen storms throughout the day. Heavy rain also stopped play at the French Open where defending champion Serena Williams was due to start a match against Kristina Mladenovic.
Météo France, the country's meteorological service, issued orange alert warnings for 19 regions of France on Saturday, according to the Local. Orange is the second-highest warning level on the service's system, and asks the public to be "very vigilant".