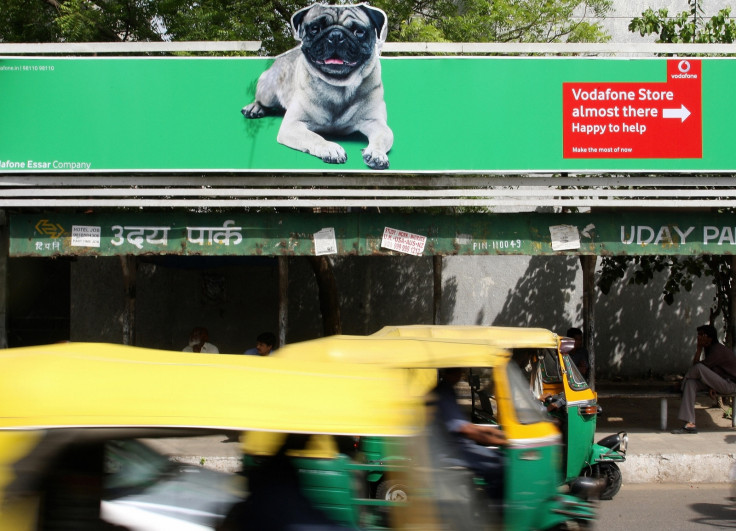 Vodafone is pumping in Rs 477.7bn (£5.51bn, $7.17bn) in its Indian subsidiary for expansion purposes, Sunil Sood chief executive at the telecom giant's Indian subsidiary said.
Calling the infusion the largest ever foreign direct investment (FDI) in India until date, Sood explained that the funds would "enable Vodafone India to continue its investments in spectrum and expansion of networks across various technology layers". He added that the investment would in turn help deliver the best experience to its "hundreds of million customers" in the country. The CEO further said that this shows the British telecom giant's "increasing focus and commitment to India".
The investment comes just a week ahead of the airwave auction that is expected to begin on 1 October. This is said to be the largest spectrum sale by the Indian government. Apart from Vodafone India, six other carriers are expected to participate in the auction.
Winning the bid on the airwaves is said to allow carriers offer high speed 4G mobile internet services to its customers. In India, Vodafone is said to be behind spectrum acquisition when compared to its peers. Vodafone at present offers 4G services only in a few zones out of the total 22 telecoms circles in India.
The investment also follows telecom operator Reliance Jio launching its 4G internet and mobile telephony services on 1 September. Reliance Jio is owned by Mukesh Ambani, who is India's richest man as of July 2016. The launch is said to have further increased the importance of the airwave auction.
The current investment is the highest made by the British firm since acquiring the India business in 2007. The Indian subsidiary will use the funds to take on local peers such as Airtel and Reliance Jio.
Jigar Shah, CEO at securities broking firm, Maybank Kim Eng Securities India, was quoted by Reuters as saying, "It shows that they [Vodafone] would also be investing in the 4G LTE network, and wherever they don't have LTE spectrum they will buy that."
Apart from using the funds for expansion, Sood said that a part of the funds will be used to reduce Vodafone India's debts, which currently stand at Rs 250bn. The news comes at a time when the company is planning for a public listing in the country.
When queried on the IPO plans, Sood said, according to The Hindu Business Line: "We have received a go-ahead [from the parent company] for an initial public offering (IPO) and we are preparing for it."