Vodafone's Deadline to Acquire Kabel Deutschland Shares Approaches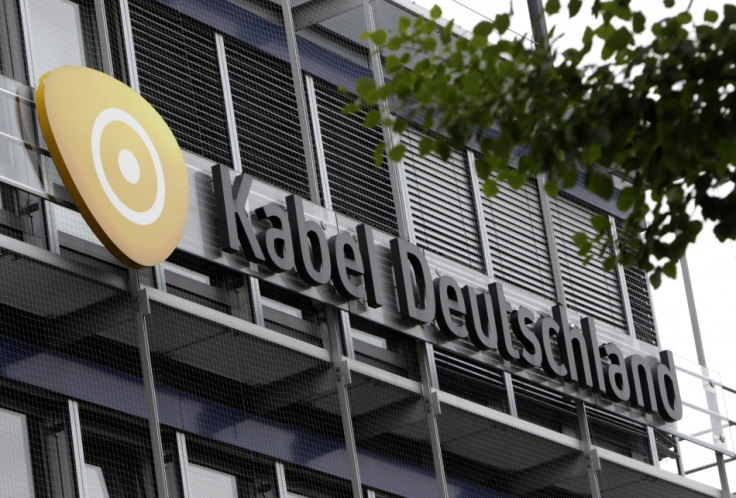 Telecom giant Vodafone has until the end of 11 September to acquire 75% of Kabel Deutschland's share capital and complete its acquisition of Germany's largest cable television provider.
The British firm's €84.50 per share voluntary public takeover offer for Kabel Deutschland expires at midnight. Under the terms of the offer, Vodafone has to secure 75% of Kabel Deutschland's shares to complete the deal.
Vodafone held 19.88% of the German firm's share capital at 15:30 BST on 10 September, up from about 12% on 6 September, reported Reuters.
Shares in Kabel Deutschland were up 0.01% to €85.11 at 2:19pm in Frankfurt, while Vodafone was up 1.01% to 209.95 pence at 1:36pm in London.
The public offer follows the announcement of Vodafone's agreed takeover bid for the German cable firm. In June, Vodafone inked a preliminary agreement to acquire Kabel Deutschland after raising its offer price amid a rival bid from US-based Liberty Global. The German firm agreed to a cash offer of €7.7bn (£6.4bn/$10.2bn).
Germany is Vodafone's largest mobile market in Europe. The acquisition would give it access to the German company's 8.5 million customers.
Vodafone plans to change its product strategy with the deal by offering combined land-line, mobile and TV subscriptions.
The company was focused on mobile phone services and was renting broadband lines from competitors. The British firm also recently expanded its services portfolio in Germany through a tie-up with Deutsche Telekom to offer pay-TV through high-speed broadband to its customers.
A week before, Verizon Communications confirmed a $130bn deal with Vodafone to acquire its 45% stake in the pair's profitable US joint venture, Verizon Wireless.
The deal, which is the third largest in history, was unanimously supported by both firms' boards .
Vodafone, the world's second-largest mobile operator, is viewed as a potentially attractive acquisition target by the US telecommunications giant AT&T.
AT&T could be interested in Vodafone's assets, primarily those in Europe, at the conclusion of the British firm's $130bn Verizon Wireless deal, reported Bloomberg, quoting people familiar with the internal discussions.
© Copyright IBTimes 2023. All rights reserved.