The Office of Fair Trading has approved a merger between O2-owner Telefonica and Vodafone which will see them, create one giant grid in the UK.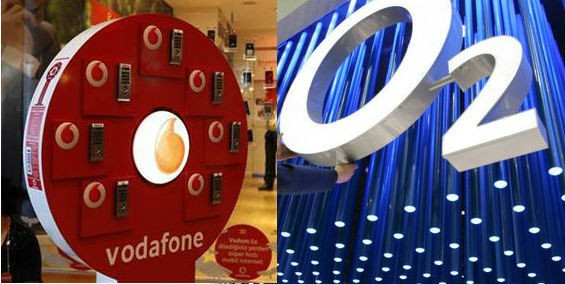 The move is designed to improve coverage and network speeds as well as speeding-up the roll-out of the next generation 4G network for both carriers.
The proposed merger was referred to the Office of Fair Trading (OFT) which decided initially the deal fell under its remit rather than needing to refer it to the EU Commission. Today, the OFT cleared the merger, telling the IBTimes UK it saw "no substantial lessening of competition" as a result of the deal, which is the acid test for such mergers.
If it had found issues around competition, it could have referred the merger to the Competition Commission.
The deal, which was initially announced back in June, will have even more importance placed on it now, as since then the 4G landscape in the UK has changed radically.
In August, Ofcom approved a proposal by Everything Everywhere (now known as EE) to roll out its own 4G network using spare 2G specturm - months ahead of either O2 or Vodafone.
EE's 4G network was switched on in four cities on 11 September, but is not yet available to the public; with Ofcom, the government and all major mobile networks currently in talks to prevent legal action being taken to block the roll-out of EE's new service.
Deal
The Vodafone-Telefonica UK deal is worth £438 million according to the OFT, but will see the two firms continue to compete while sharing their network infrastructure, such as masts and pylons.
Ronan Dunne, CEO Telefónica UK said: "This partnership is about working smarter as an industry, so that we can focus on what really matters to our customers - delivering a superfast network up to two years faster than Ofcom envisages and to as many people as possible. We look forward to Ofcom's spectrum auction and the release of 800 spectrum."
Guy Laurence, CEO Vodafone UK said: "Our existing customers will benefit on the devices that they have today and we will lay the foundations for the real 4G network they will want tomorrow."
This deal follows the merger of Orange and T-Mobile back in 2010, which saw the creation of Everything Everywhere, in a joint deal between Deutsche Telekom and France Télécom.
The UK is trailing countries like the US, Japan and Germany in terms of 4G connectivity, but EE is promising to roll-out its 4G network to 16 citieas across the UK by Christmas, with 98 percent coverage by the end of 2014.
The merger of Vodafone and Telefonica in the UK should ensure that when Ofcom does get around to auctioning off the spectrum it has set aside for 4G networks, the time between then and making them available to customers will be minimised.