Volkswagen is preparing to initiate a takeover bid for US truck maker Paccar in 2015, according to Daimler Trucks chief Wolfgang Bernhard.
At an analysts briefing hosted by Daimler Trucks, Bernhard insisted that "serious, multiple sources" informed him that VW will bid for Paccar in 2015.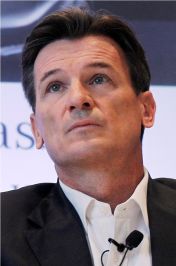 Pursued by Reuters, Daimler, Paccar and Volkswagen were not available for comment.
VW-Scania Deal
Earlier, VW, the world's second-largest automaker after Japan's Toyota, raised €2bn from a share sale to fund parts of its buyout of Swedish truckmaker Scania.
VW said it had issued 10.47 million new preference shares at €191 (£151.97, $260.81) each in an accelerated book building with institutional investors.
The Scania deal will see VW integrate Scania with its own truck manufacturing arm MAN, to compete with rivals Daimler and Volvo.
The German group also said it proposed to draw another €2bn from its cash reserves and issue hybrid capital worth €3bn to finance the Scania deal. VW has cash reserves of €17.7bn.
VW said in May that its €6.7bn takeover offer had sufficient support from minority shareholders at Scania, paving the way for Europe's largest carmaker to assume complete control of the Swedish firm.