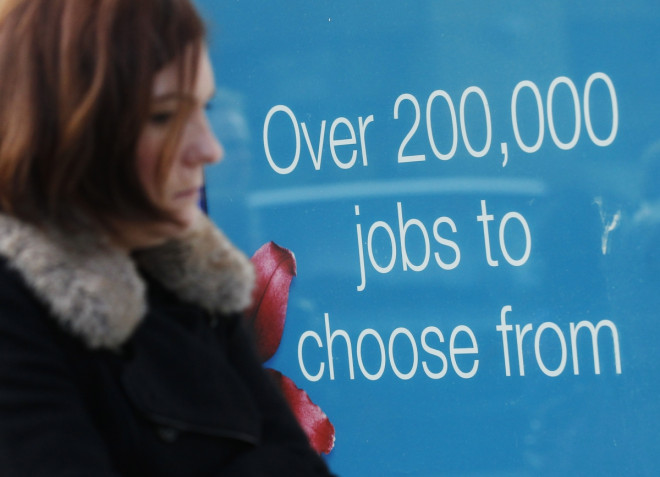 The Coalition government has been boosted after the UK's unemployment rate tumbled and figures revealed that wages outstripped inflation in the three months to February.
The Office for National Statistics (ONS) said that the country's jobless rate fell to 6.9%, down from 7.2% – as 2.24 million people were jobless over the period [Fig 1].
The research also revealed that employment was up 239,000 on the previous quarter and the employment rate climbed to 72.6%.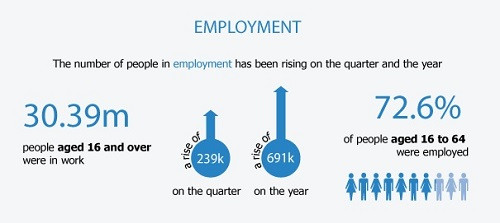 "Today's figures will be another boost for the government with the general election (in 2015) at the forefront of everyone's mind," said John Salt, Website Director for totaljobs.com.
"The Prime Minister will be hoping for a run of positive news in the meantime, as job creation is widely thought of as being one of the Conservative Party's primary election campaign pledges.
"However, this is short-termism at its worst. On the surface, we are seeing more people in work, but this is an increase in part time jobs and self-employment, not full time roles. The government need to show clear incentives for private sector employers to hire on full time contracts to create meaningful job market growth."
The ONS said there are now 30.39 million people in work in the UK.
But the official figures showed that youth joblessness is still high in the country as the unemployment rate for 16 to 24 year olds fell to 19.1% from 19.8%.
There were 881,000 unemployed young people in the three months to February, according to the ONS.
The research body also revealed that wages rose at an annual rate of 1.7%, against 1.6% Consumer Price Index (CPI) inflation.