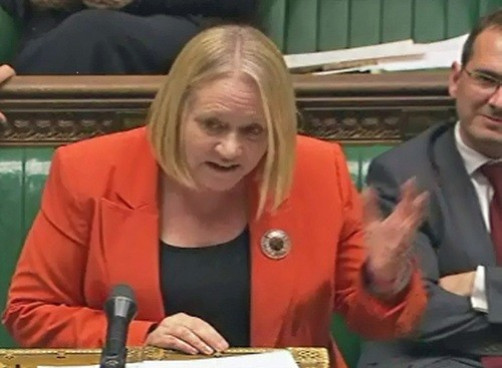 Hourly wages have fallen more sharply in the UK than in any European Union country other than Greece, Portugal and the Netherlands, figures show.
Average hourly wages have fallen by 5.5% in real terms since mid-2010, compared to an average decline of 0.7% across the 27-nation bloc, according to figures from the House of Commons library.
German wages rose by 2.7% over the same period, while French workers saw wages increase by 0.4%. Spain suffered a 3.3% decline, while in Cyprus, salaries fell by 3%.
The 18 countries in the eurozone saw an average 0.1% wage drop in that period.
"These figures show the full scale of David Cameron's cost of living crisis," said shadow Treasury minister Cathy Jamieson.
"Working people are not only worse off under the Tories, we're also doing much worse than almost all other EU countries.
"Despite out-of-touch claims by ministers, life is getting harder for ordinary families as prices continue rising faster than wages."
The GMB union said the government was "directly responsible" for the fall in wages.
"Employers paying low wages get taxpayer subsidies in the form of tax credits to assemble a workforce for them to make decent profit margins," it said.
The Institute for Fiscal Studies has released figures showing that a third of workers who kept their jobs saw wages cut or frozen between 2010 and 2011 as the price of living rose. "The falls in nominal wages... during this recession are unprecedented," it said at the time.
In 2009, the average public sector worker earned £16.60 per hour. That fell to £15.80 in 2011, the IFS said.
Hourly pay for private-sector workers in 2009 was just over £15.10 but fell to £13.60 in 2011.
Employees will have lost £6,660 by 2015, with incomes £1,520 lower in real terms than in 2010, according to Labour.
Real wages have now fallen for 35 consecutive months, with spending power eroded in every month but one under David Cameron's leadership.
A Treasury spokesperson said: "The economy is on the mend, but we've still got a long way to go as we move from rescue to recovery and we appreciate that times are still tough for families."