Waitrose is planning to close 6 stores and restructure management in its supermarkets
The move is said to put 600 Waitrose jobs at risk.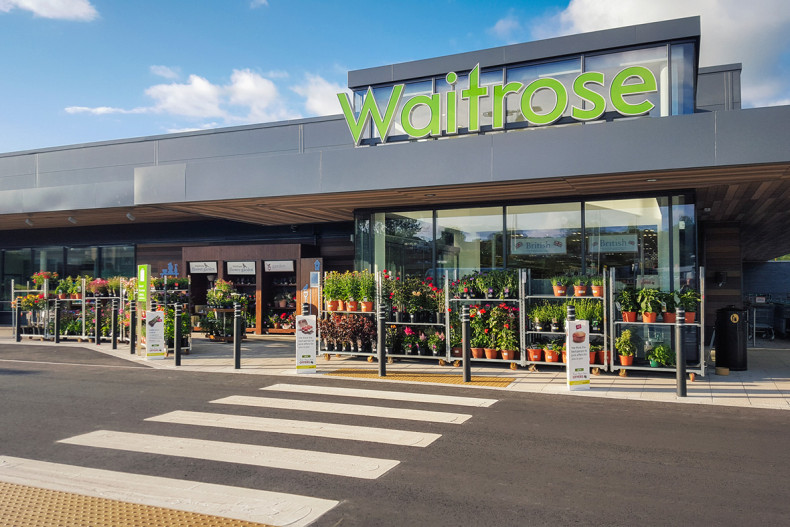 Waitrose is planning to shut six stores across the UK and remove the role of department managers across 350 of its stores. Both these moves are said to put 600 jobs at risk.
The six stores that could close are those located in Hertford, Staines, Leek, Huntingdon, Cardiff Queen Street and Palmers Green in north London. The Palmers Green store, Waitrose hoped would be replaced with a new outlet it is preparing to open in Winchmore Hill, nearby.
While the closures will happen later in the year, the British supermarket chain is said to have already begun consulting with the staff in these stores.
With regards to simplifying its management structure, Waitrose said it had 486 department managers in the UK currently and that this would reduce by 180 between now and 2020. Most of them, it added would be given the role of deputy store managers.
The company also said there would be no compulsory redundancies. Job cuts would be through natural turnover, retirements and voluntary redundancies.
Commenting on the same, Ben Stimson, retail director at Waitrose, was cited by the Guardian as saying, "We'd always try hard to avoid closing branches, but we review how our branches are doing commercially and respond where we have to. We'll be consulting with our [staff] on these proposed closures and will give them all the support they need.
"We've successfully trialled a flexible way of working that enables us to give even better service to our customers. We now plan to adopt this model in all our supermarkets."
The new development comes about six months after Waitrose said it was scaling back its expansion plans. It had said that it no longer planned to develop seven new stores, a move that would result in a £25m ($31.28m) write-off for its parent company, John Lewis Partnership.
Waitrose MD Rob Collins plans to open just eight Waitrose stores this year. Most of them are expected to be convenience stores. Collins, who took over the lead role last year, is also said to be interested in improving existing stores by including in it cafes, wine bars and sushi counters, instead of opening brand new stores. The company said these plans would create 600 new jobs.