Arsenal manager Arsene Wenger has spoken candidly about the refusal of Theo Walcott to agree an extension to his contract at the north London club.
The England winger has now entered the final 12 months of his contract and would be available on a free transfer at the end of the season.
Walcott is said to be holding out for a contract worth £100,000-a-week, while Arsenal made him an offer which would have seen him earn £75,000-a-week, which the midfielder decided to reject.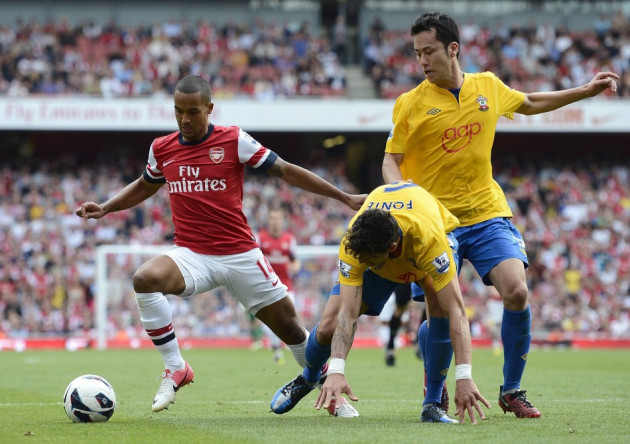 This has left the club in a difficult situation and Wenger has admitted that it will only get worse the longer Walcott goes without making a decision. The French boss also suggested that it could begin to affect his decisions about team selection.
"It can," Wenger told the Guardian. "But at the moment, I still hope to extend his contract so, at the moment, it doesn't affect me. Of course at some stage, if, in April, it's not done, you can think it will be difficult to do."
With Wenger deciding to continue to negotiate through the season, there is a worry that Walcott could begin discussions with overseas clubs in January and sign a pre-contract to leave at the end of the season.
Since the start of the season Walcott has not started a single league game and there were sounds of discontent when he came on against Southampton in Arsenal's last Premier League game.
The Gunners boss was asked whether the fans reaction was a concern. "It is," replied Wenger. "You want your players to be supported, no matter what kind of contractual situation they are in.
"I hope it will not affect him and that it will not affect our fans. Theo has gone through a lot at 23 years of age. A lot of positives, a lot of negatives and he's level-headed."
Walcott is part of the 18-man squad that travels to Montpellier for Arsenal's first Champions League group game on Tuesday evening, but Wenger would not confirm whether he would be in the starting XI.