Arsenal manager Arsene Wenger says talks are continuing over a new contract for Theo Walcott.
The England international is out of contract at the end of the season and is still to pen an extension despite having netted a career-best 14 goals this term.
Wenger has admitted that talks are at an advanced stage and is hopeful a deal can be concluded with Arsenal keen to keep hold of their prized assets as the squad goes through a transitional period.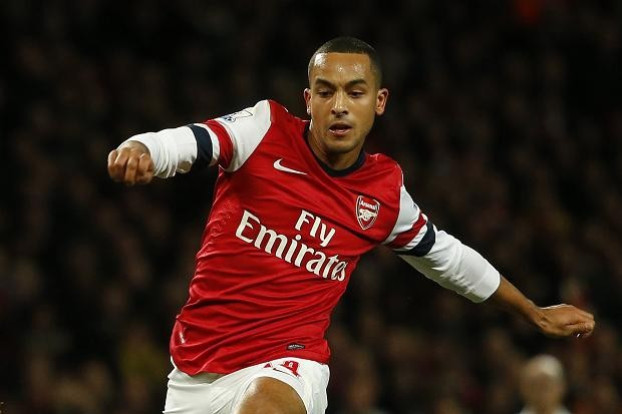 "We are talking," he said. "It is very difficult to be predictable in these kinds of situations but our desire is there to do it as quickly as possible and we are ready to do it.
"I'm convinced it will have a positive effect on the rest of the team if we sign him," Wenger added. "We want to keep him here. We have rebuilt a team and we have to show that we can be consistent now."
However, Wenger is less optimistic over the futures of Sebastien Squillaci and Johan Djourou, who according to the Frenchman are both on the brink of leaving Arsenal.
"If Squillaci finds a Club, he might go," Wenger conceded. "Djourou might go as well."
Both players have failed to make a first-team appearance for Arsenal this season, with Djourou having been linked with a move to German side Hannover.
"I can confirm the name [of Djourou]," Hannover president Martin Kind told Bild. "He is on our list. There have been talks."
Squillaci meanwhile has spoken of his desire to leave the club in the near future, with opportunities behind the likes of club captain Thomas Vermaelen few and far between.
"With Koscielny, Mertesacker, Vermaelen and Djourou, the competition is fierce," Squillaci told Vermatin.com.
"I played in the Champions League with Olympiakos. I have played five times for the reserves and I always train seriously.
"My relationship with Arsene Wenger is good. I remain as professional as possible.
"I will be out of contract at the end of the season. As things stand, I will leave, perhaps during the January transfer window or else in June."