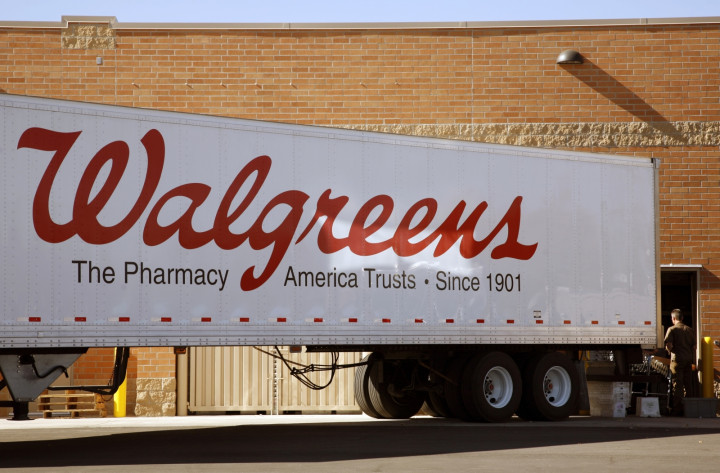 US pharmacy chain Walgreen Company confirmed it will try to fully take over British chemist Alliance Boots in a multi-billion pound merger.
And Walgreens said the newly formed entity, Walgreens Boots Alliance, will be headquartered in America, defying a recent trend of so-called "inversions" where US firms have changed their base to the UK after a merger in order to cut their tax bill.
Walgreens already owns 45% of Alliance Boots. As part of its original purchase of shares, Walgreens was given a second-step option to a full combination which it is now exercising, though a few months earlier than expected.
Subject to regulatory and shareholder approval, the deal, worth around £5bn (€6.3bn, $8.43bn), should be completed by early 2015. It will include £3.13bn in cash payments and shares in the new combined company.
KKR, a private equity firm, and businessman Stefano Pessina created Alliance Boots in 2007 by merging Alliance Unichem and Boots, which has foundations as a Victorian chemist.
Greg Wasson, current chief executive and president of Walgreens, will become boss of the new company. Pessina will take up the executive vice chairman position with responsibility for strategy and mergers and acquisitions.
"The expected creation of the new enterprise will represent the most significant milestone in the history of Alliance Boots and, importantly, a very positive step for the health care industry as a whole," said Pessina.
"Together with Walgreens, we have already made good progress over the past two years and I strongly believe that the merger will bring significant growth opportunities for both mature and emerging markets."
If all goes to plan, Walgreens Boots Alliance will have 11,000 retail stores across 10 countries serving the consumer pharmaceuticals sector.
And it will create the world's largest pharmaceutical wholesale and distribution network, as well as the world's largest purchaser of prescription drugs.