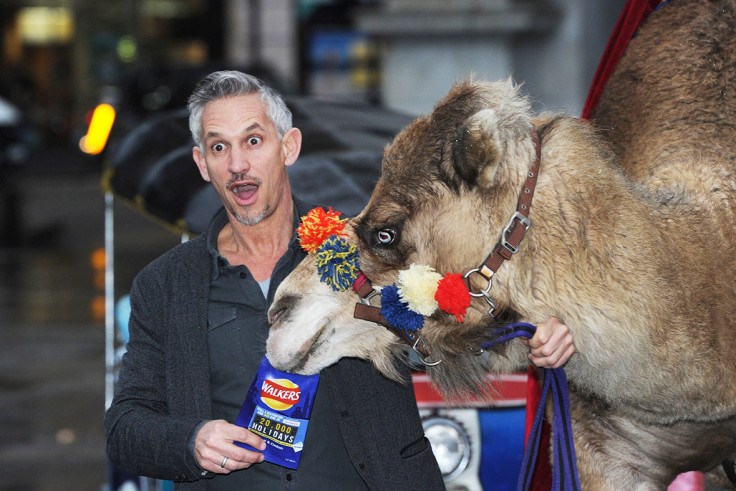 An advert for a Walkers crisps competition offering 20,000 holidays has been banned after more than 100 people complained that it was virtually impossible to win a trip. The Spell and Go contest, which was promoted by Gary Lineker, invited consumers to collect and swap letters from codes on crisp packets in order to spell the name of 26 possible donations.
But 112 people contacted the UK advertising watchdog to complain the letters C, D and K – which featured in all the destinations on offer – were almost impossible to collect.
One angry customer wrote on Twitter: "All my crisp packets finished, no sign of a K C or D. Ghost or no ghost, I can't see the K C or D anywhere."
The company, which was offering trips to top destinations like New York, Sri Lanka and Hong Kong, confirmed less than 800 of the 20,000 holidays were won by the time the promotion concluded earlier this month.
Walkers denied the contest was unfair but acknowledged a function on its website where customers could randomly swap letters "could have been clearer". Defending the promotion, it said there were enough C, D or K "type one" letters in circulation to allow for 20,000 winners.
The Advertising Standards Authority (ASA), the watchdog investigating the complaints, said it was satisfied type one letters had not been withheld.
But it said Walkers had misled customers by stating on the "random swap" website, where people could exchange letters within a "pool", that "all letters are treated equally".
In fact, the pool was only made up of "type two" letters, the ASA said, meaning C, D or K could never be won in a swap. The watchdog said the omission was "misleading and likely to cause unnecessary disappointment to consumers".
In a ruling on Wednesday (17 August) it banned Walkers from showing the adverts for the competition again.
Walkers said it welcomed the ASA's recognition that the promotion "was fair as everyone who participated had an equal chance of winning".
It added: "We appreciate that the online letter swapping mechanic could have been clearer and we will ensure all future promotions take this feedback on board."
The company was "aware some customers are disappointed", but said 796 families had won four-star, seven-night holidays worth more than £1.35m as part of the competition.
"Twenty thousand holidays could have been won if all the promotional packs in the market had been played and we would have honoured all of those should that have been the case," a spokeswoman added.