Mountain Walker's Lucky Escape after 1,300ft Snowdon Fall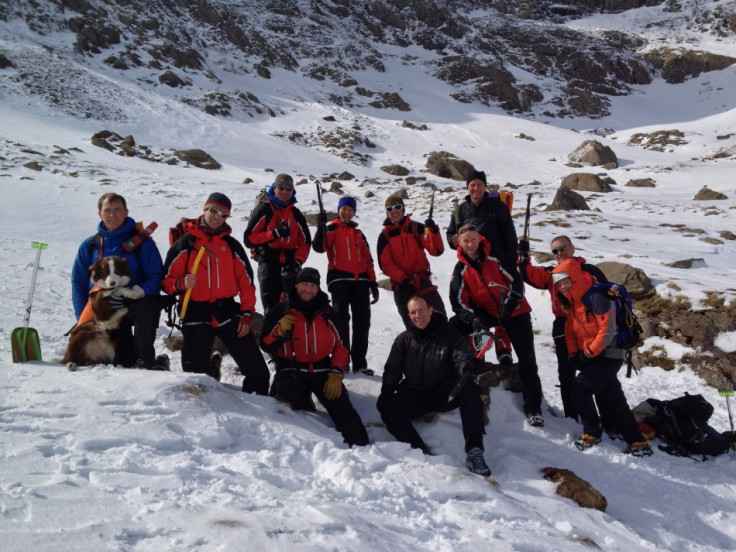 A walker has made a miraculous escape after falling over 1,000ft down Snowdon in north Wales.
The 21-year-old fell around 1,300ft from the Watkin Path while walking on the mountain, befire being winched onto an RAF rescue helicopter and taken to hospital in Bangor.
The man, described as "very lucky", was one of three people aided by the Llanberis mountain rescue team over the bank holiday weekend, reports WalesOnline.
The eight-mile Watkin Path walk is thought to be one of the most difficult routes up Snowdon as it starts just above sea level and becomes rocky during the second half of the seven-hour trek.
Phil Benbow, from the rescue team, said: "If you fall that distance in the current conditions, it's Russian roulette how you end up at the bottom. He fell from the top of the Watkin path into very steep snow and ice."
Warnings ignored

Prior to the bank holiday weekend, Llanberis mountain rescue had warned of the tough conditions on Snowdon following the extreme cold weather.
It said ground conditions were sub-zero temperatures at all levels, with hard or frozen snow on exposed slopes.
The team said there was deep unstable snow in sheltered areas and that footpaths had become buried under hard snow. Walkers were urged to take specialist equipment, including full-weight winter mountaineering boots, crampons, ice axes, helmets and goggles.
Despite the warnings, a 37-year-old man had to be rescued after falling 300ft from the Pyg Track on Snowdon. Rescuers said he had no ice axe or crampons despite the extreme conditions.
He sustained injuries to his head, arm and leg and was suffering from hypothermia.
Another eight walkers from Cheshire, all in their 20s, had to be rescued after ignoring warnings and tackling Snowdon's summit with no proper equipment.
The six men and two women called the rescue team after they began slipping on the Snowdon Ranger path.
Luckily, the group had mistakenly taken this path instead of the Llanberis path as they had planned - the most dangerous descent in winter conditions.
Benbow said: "The eight were poorly equipped. Some of them were wearing no more than trainers. They had no axe or crampons and didn't have adequate clothing.
"It's full-on winter conditions up Snowdon. It's covered with snow to a depth of metres. They were quite frightened. They realised their mistake."
© Copyright IBTimes 2023. All rights reserved.