The Walking Dead Book Series to Have Four New Novels Written by Robert Kirkman and Jay Bonansinga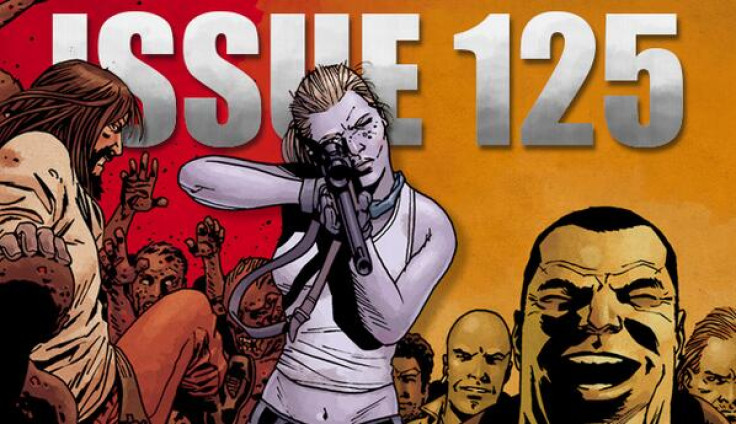 After the super success of the first four 'Walking Dead' novel series, show director Robert Kirkman and Jay Bonansinga are teaming up again to write four new novels for the same franchise.
AMC's zombie horror drama The Walking Dead has ruled prime time for four consecutive seasons and has been renewed for a fifth season. But before the blockbuster TV series the zombie thriller had won millions of hearts through graphic comic books and novels.
The first four novel set of The Walking Dead series was written by both Kirkman and Bonansinga and instantly became a hit. To keep its popularity intact the writer duo have decided to expand the series with four more novels and the first one is titled The Walking Dead Descent, Entertainment weekly reported.
The latest novel from Kirkman will focus on Lilly Caul as the central character who survives the apocalypse and arrives at Woodbury, the EW reports. Lilly is the original character from the comic book franchise and returns to the ruined town with an aim to rebuild it.
Her journey and adventures will later unfold in the novel, though we still wonder who will play the love interest of the leader of Woodbury.
Earlier, Lilly's back story was revealed in the novel The Walking Dead: The Road to Woodbury where the angry brunette was seen fighting with the infamous Governor and man eater zombies. She later returns as a winner to Woodbury with the surviving soldiers.
"I'm thrilled to be working with Jay Bonansinga on more novels. There is quite a bit of unexplored territory left in the Walking Dead universe and I think people are going to love what Jay brings to this world in this medium," Kirkman told EW.
The post-apocalyptic horror novel will be released by Thomas Dunne Books/St Martin's Press on 14 October.
© Copyright IBTimes 2023. All rights reserved.