The Walking Dead Season 4 Episode 15 Review: Us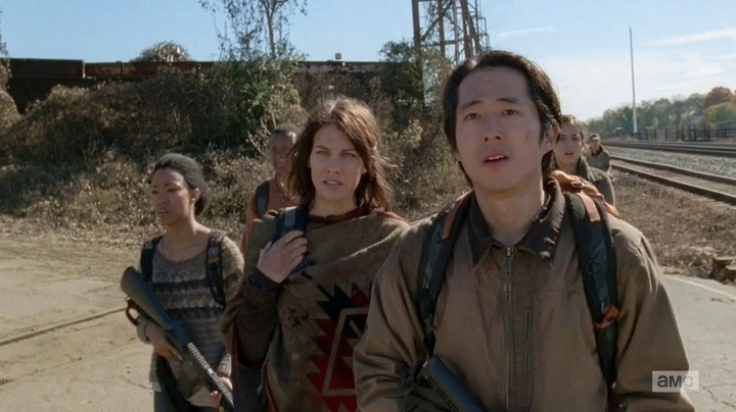 Terminus. Sometimes I wondered if the group would ever get there. The second half of The Walking Dead's fourth season has seen the fractured band of survivors from the prison assault slowly make their way down the tracks towards supposed sanctuary.
For a reunited Maggie (Lauren Cohan) and Glenn (Steven Yeun), and that of Carl (Chandler Riggs), Rick (Andrew Lincoln) and Michonne (Danai Gurira), Terminus holds promise. But just further down the tracks is an impending storm, as Daryl (Norman Reedus) continues along with a dangerous group hell-bent on arevenge.
Following the Mission
The trio of Abraham (Michael Cudlitz), Rosita (Christian Serratos) and Eugene (Josh McDermitt) continue to bring some much needed levity to proceedings, as they bicker over whether to help Glenn and Tara (Alanna Masterson) and how best to get to Washington.
An indefatigable Glenn marches on, and after seeing the blood-scrawled sign from Maggie directing him to Terminus, he runs down the tracks smiling. In tow is Tara, and Abraham notices the guilt that hangs off her every decision. As she explains to him, "We've both got our reasons, both got our missions". After following the Governor's murderous group, hers now is one of redemption.
Reunited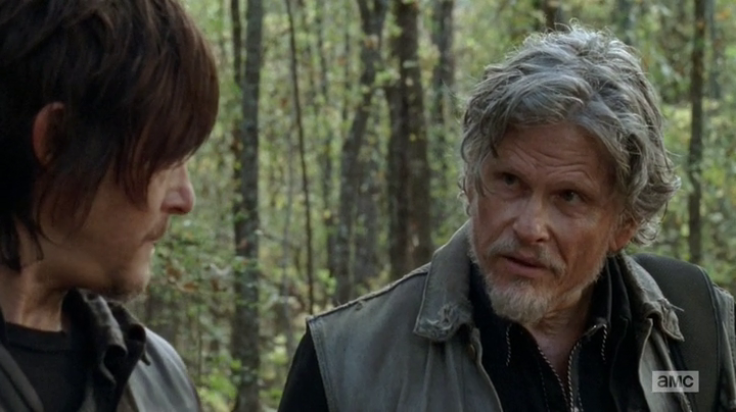 Joe (Jeff Kober) lays down the rules of his group to Daryl (Norman Reedus).
AMC/Fox
Their venture in to the dark, long-wining railway tunnel full of zombies is a contrived obstacle, but the caved in walkers scrabbling around was a great horror moment. Tara's leg is trapped in the rubble, and just as she pleads to be left behind, Maggie, Bob (Lawrence Gilliard, Jr.) and Sasha (Sonequa Martin-Green) come to the rescue.
After the brutal mid-season finale, and the dark turn taken in last week's episode, reuniting Glenn and Maggie was a scene with the necessary level of joviality and poignancy. For we know that despite reaching Terminus, and being warmly greeted by a woman by the name of Mary (Denise Crosby), darker days lie ahead.
Claimed
These dark days come from the dangerous group Daryl finds himself caught up in. A murderous rag tag outfit, their leader Joe (Jeff Kober) explains that in order to stop things, "going Darwin," they have a set of rules in place, the most important being if you want something, you have to claim it.
This puts Daryl in immediate conflict with Len (Marcus Hester), who claims a rabbit Daryl was hunting. When Len accuses Daryl of taking it, the Dixon brother witnesses first-hand the punishment if you break one of the other rules, lying. Going beyond beating Len, when Daryl discovers his arrow-ridden corpse the next morning, it tells him that when you're with Joe's group, the punishment for breaking his laws of the jungle is severe.
He might claim to Joe, "There ain't an us," but he continues to stay with the group, and begins to claim things as his own. Daryl will have to make his choice soon, for the bandits he is with are heading towards Terminus to find and kill one man, Rick.
The former sheriff continues down the tracks towards Terminus with Carl and Michonne, not knowing that his actions back at the last house he visited, where he killed a member of their group in order to escape, will soon come back to haunt him.
© Copyright IBTimes 2023. All rights reserved.