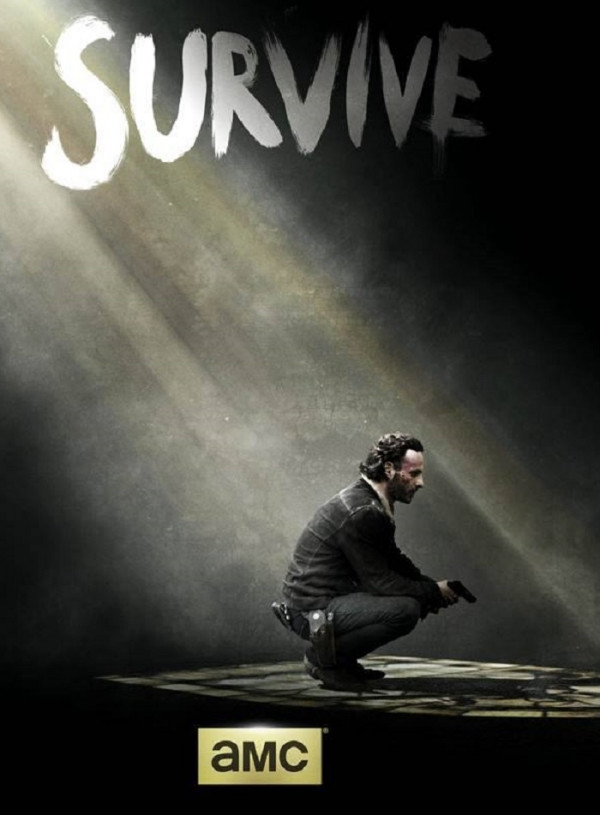 The Walking Dead Season 5 episodes are currently being filmed in US and much to the fans' delight, on-set photos of popular character Glenn have momentarily put rumours of his death on the show, on hold.
Rumours of Walking Dead character Glenn Rhee's (played by Steven Yeun) death in season 5 surfaced a couple of weeks ago suggesting that his death scene was already filmed.
The rumour gained momentum pretty fast as no on-set photos (until the latest ones) featured Glenn, but now that has clearly changed, reports HNGN.
The Spoiling Dead, which started the Glenn dying rumour, obtained photos of Yeun filming alongside Lauren Cohan (Maggie), Michael Cudlitz (Abraham), Christian Serratos (Rosita) and Josh McDermitt (Eugene).
Click here to see the photos.
However, it may not be the best idea to dismiss the rumour altogether just because Yeun was spotted on set. It doesn't necessarily mean the rumour was completely false, states HNGN. There have been hints that production could be filming out of sequence to try and throw people from leaking too many spoilers.
When The Walking Dead creator Robert Kirkman was asked about the rumour, he simply said that he enjoyed hearing it:
"I absolutely love it," he told The Hollywood Reporter. "It means people care and people are paying attention. So keep those rumors flying!"
Meanwhile, Dr. Eugene (Josh McDermitt) was also spotted on the sets filming along with the other stars.
One of the posts by The Spoiling Dead Fans suggested that Eugene will be in danger in the upcoming season of the show.
"A scene was being filmed involving Eugene. He was running/limping and yelling "help me" as 3 walkers chased him. This was shot multiple times," noted the Web site's Facebook page.
Can it be that early death rumours are true – not for Glenn but for Eugene? Well, it remains to be seen how things unfold as the show returns in October 2014.