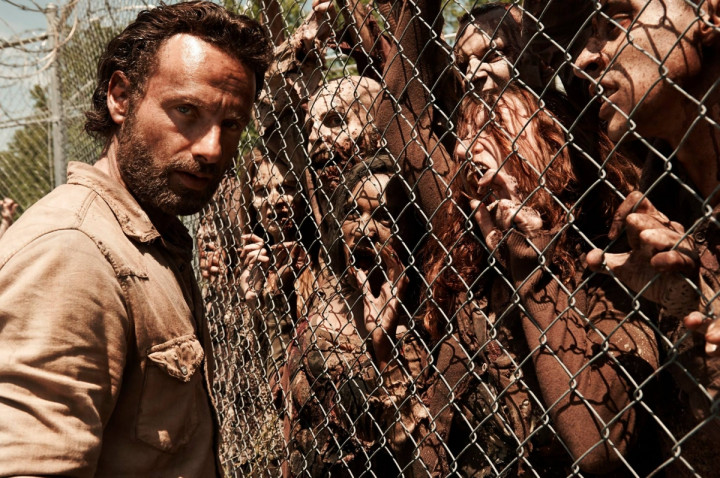 The Walking Dead fans can't wait for the zombie drama to return as the show's cast and crew promise that the upcoming season 5 will be the most intense and bloodiest one yet.
AMC released a behind-the-scenes video from the set on Tuesday, featuring interviews with the actors and producers and all of them couldn't stop raving about season 5, reports CBS News.
"This episode is so disturbing," said actress Lauren Cohan, who plays Maggie Greene. "Some of the the stuff they shot yesterday, I don't know if it'll make it to TV."
Andrew Lincoln, who plays Rick Grimes, agreed with his co-star calling the premiere, "the most ambitious first episode I think we've ever attempted."
"It moves like no other premiere we shot before. If this is what we have to go by for the season, then I think this will be the best season yet," he added.
Hierarchy will also be a key issue in the new season, hints Lincoln. Season 4 saw the group mostly scattered and separated but now that they are all together, each character's place and position within the group will be explored.
Here is the special sneak peek at the zombie drama's upcoming fifth season:
The Walking Dead Season 5 is scheduled to return in October 2014.