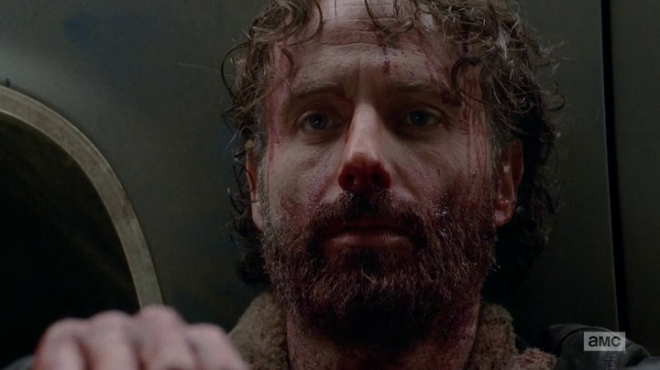 The Walking Dead Season 4 might have ended but fans of the series won't have to wait too long for it to return. The cast and crew are all set to start work on Season 5 which is expected to debut this fall.
A new poster (below) promoting The Walking Dead Season 5 offers fans a taste of what they can expect in the new episodes, reports moviefone.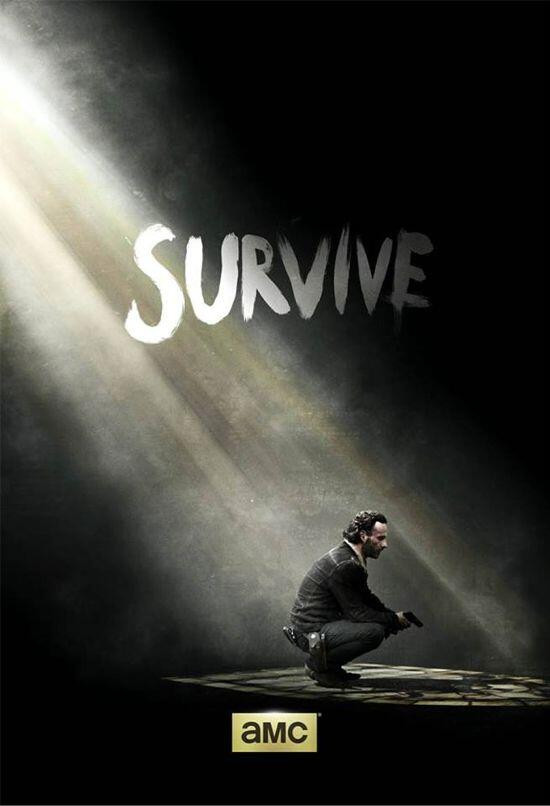 "The stark image is simple but powerful, featuring ringleader Rick (Andrew Lincoln) crouched down and holding his gun, lit only by a dim beam of light filtered through a stained glass window. A one-word message is scrawled on the wall above him: Survive," states the report.
It appears 'Survive' will become the group's motto for the new episodes as Season 4 ended with Rick, Michonne, Carl, Glenn, Maggie, Tara, Sasha, Bob, Abraham, Rosita and Eugene trapped at the Terminus thanks to the (suspected) cannibals.
Rick's body language in the promo poster hints at a lot of anguish involved in the group's survival, suggesting if most of them would even survive at all.
The fifth season of The Walking Dead will reportedly hit AMC in October.