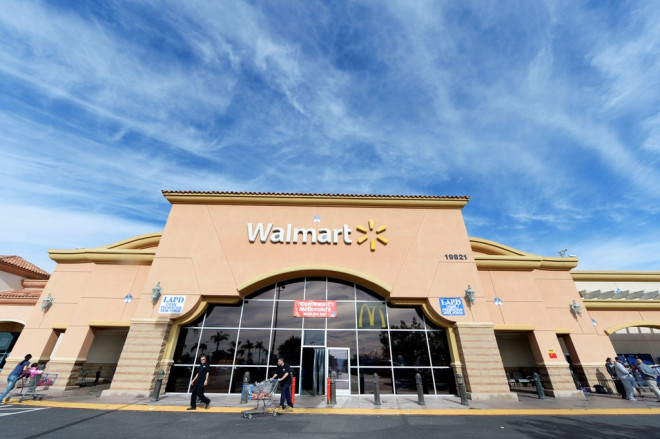 Walmart put out a profit outlook for the year that missed market expectations and said sales growth would be hit by reduced government benefits, higher taxes and tighter credit this year.
As a result, Walmart said it expects net sales this year to expand at the lower end of its previous forecast range of 3% to 5% growth, chief financial officer Charles Holley said in a statement.
The world's largest retailer expects a profit of $5.10 to $5.45 a share this year. The markets expect about $5.54 per share, according to Thomson Reuters I/B/E/S.
Walmart's stock was trading 2.62% lower to $72.89 at 09:55EST in New York. The stock has lost some 7.3% so far this year.
Walmart also reported another quarter of lower comparable sales at its US stores, its largest business unit. Sales dropped 0.4% in the three months to 31 January, which included the crucial year-end holiday season. Overall revenue increased 1.5% to $129.7bn.
Holley said in the statement: "We expect first quarter fiscal year 2015 earnings per share from continuing operations to be between $1.10 and $1.20. This compares to the reported $1.14 last year."
"We expect full year earnings per share from continuing operations to be in the range of $5.10 and $5.45. This compares to a reported EPS of $4.85 in fiscal 2014, which included the discrete items we told you about. Underlying1 EPS for fiscal 2014 was $5.11."
"If currency rates remain where they are today, net sales would be negatively impacted by approximately $3.5bn for fiscal 2015," Holley added.
Bill Simon, Walmart US president and CEO said in the statement: " [Comparable store] sales were down in the first two weeks of February due to continued severe winter storms."
"At the height of the storm, we had more than 200 stores closed. We're optimistic about the balance of the quarter and believe we will have a positive sales comp for the rest of the period."
On 19 February, Walmart's board approved a 2% increase in the annual cash dividend for financial year 2015. The dividend, of $1.92 per share, would be paid in four quarterly installments of $0.48 per share.
Walmart warned in late January that its fourth-quarter earnings would be hit hard by the cold weather and reductions in food stamp benefits for millions of Americans.