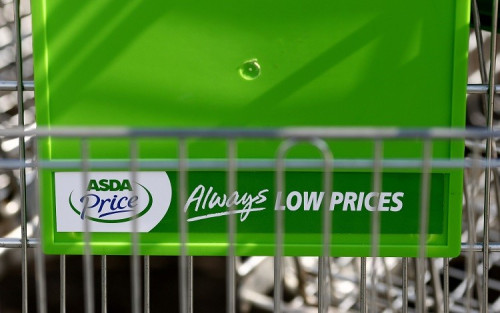 Asda is the latest in a long line of UK retailers that has unveiled bumper sales during the Christmas period after both store and online purchases boosted its performance.
The British arm of US grocer Walmart cited its unwavering strategy for record sales during Christmas.
"Our strategy was to focus on gimmick-free, simple every day low price transparency for our customers and to hold our nerve when it came to the sales," said the group in a statement.
"This was against the backdrop of many other retailers vouchering heavily and starting their sales early, and resulted in us seeing record footfall over the Christmas period."
Asda racked up a record 4.8 million customers on 23 December through its 573 UK stores and two days prior to this it had its biggest ever online Christmas exceeding £5m.
It added that 28% of grocery home shopping sales were ordered through its smartphone app in December while mobile app sales were up over 200% on last year.
Following its success, Asda said it would invest £1bn (€1.2bn, $1.6bn) in prices and £250m in improving product quality.
Asda's rivals Tesco and Sainsbury will update investors on results this week.
Tesco will update on the six weeks to 4 January 4 on Thursday while Sainsbury will report third-quarter sales on Wednesday.
Clothing Retailers
Britain's second largest clothing retailer Next boosted its annual profit forecast after fourth quarter sales came in significantly ahead of its expectations during the Christmas period.
Next has a long standing strategy of never going on sale before Christmas and it credited its profit boost on this policy of non-discounting before the festive period.
House of Fraser said like-for-like sales excluding VAT for the three weeks to 28 December rose 7.3%, with online sales up 57.7%.
Meanwhile, John Lewis has enjoyed a robust Christmas season with sales rising 7.2%, prompting the company to expand its operations beyond the UK.
The retailer saw both "bricks and clicks" breaking records in the five weeks to 28 December. Total sales for the period rose 7.2% to £734m ($1.2bn, €882m), with like-for-like sales up 6.9%.
Online sales for the period rose 22.6% on year, with johnlewis.com accounting for 31.8% of the total John Lewis business.
However, Debenhams was the only UK retailer to report dire sales and subsequently a gloomy outlook.
On 2 January, Debenhams chief financial officer Simon Herrick resigned only days after the retailer revealed that Christmas trading profits were disappointing.