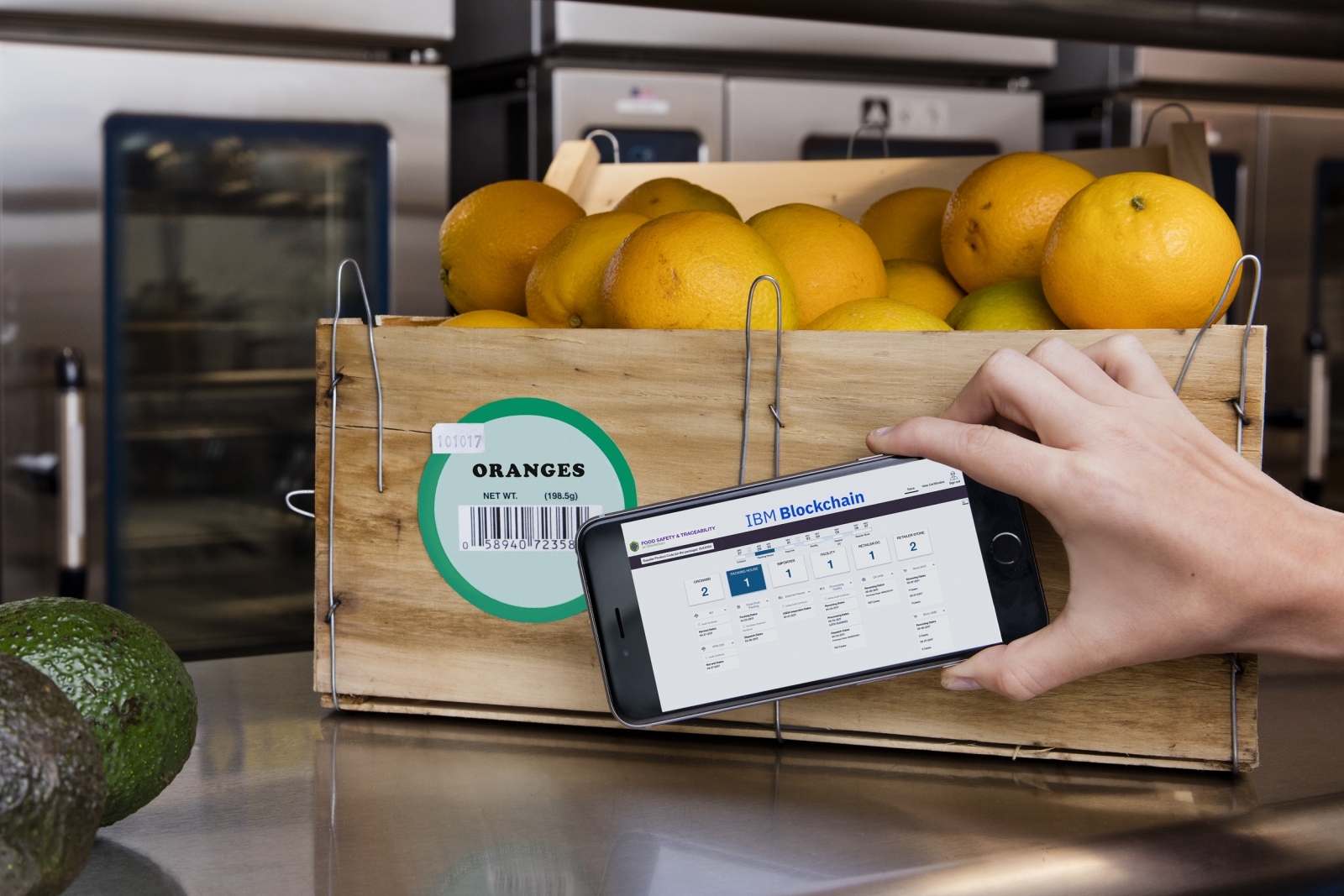 Walmart, JD.com, IBM, and Tsinghua University National Engineering Laboratory for E-Commerce Technologies are partnering in a Blockchain Food Safety Alliance, which will enhance food tracking, traceability and safety in China.
The companies will work together to create a standards-based method of collecting data about the origin, safety and authenticity of food, using blockchain technology to provide real-time traceability throughout the supply chain, they said.
This will encourage accountability and give suppliers, retailers, regulators and consumers greater insight and transparency into how food is handled from the farm to the consumer. This has traditionally been a challenge because of the complex and fragmented data-sharing systems which are often paper-based and can be error-prone.
Walmart, JD, IBM and Tsinghua University will work with food supply chain providers and regulators to develop the standards, solutions and partnerships needed to enable a broad-based food safety ecosystem in China.
IBM will provide its IBM Blockchain Platform and expertise, while Tsinghua University will act as a technical adviser sharing its expertise in the key technologies and the China food safety ecosystem.
IBM and Tsinghua will collaborate with Walmart and JD to develop, optimise and roll out the technology to suppliers and retailers that join the alliance.
Walmart works closely with suppliers, regulators, industry partners and the research community around the world. In China, it invests heavily in food safety research through the Walmart Food Safety and Collaboration Center and has promoted food safety, both through its own supplier network, as well as working with JD, which has omni-channel food supply chain management experience.
The two have been able to leverage JD's expertise in the application of artificial intelligence (AI), blockchain, big data and other new technologies to protect consumers, said the companies' statement.
Following IBM and Walmart's announcement in August of a new consortium to enhance food safety, this collaboration brings IBM's blockchain food safety expertise to China. IBM, Walmart and Tsinghua University have piloted the use of blockchain to trace food items, including pork in China and mangoes in the US, as they move through the supply chain to store shelves. Recent testing by Walmart showed that applying blockchain reduced the time it took to trace a package of mangoes from the farm to the store from days or weeks to two seconds.
Global advocate for food safety
"As a global advocate for enhanced food safety, Walmart looks forward to deepening our work with IBM, Tsinghua University, JD and others throughout the food supply chain," said Frank Yiannas, vice-president, food safety and health at Walmart.
"Through collaboration, standardisation and adoption of new and innovative technologies, we can effectively improve traceability and transparency and help ensure the global food system remains safe for all.
"Partnering with IBM, Tsinghua University and Walmart, all global leaders in traceability, gives our customers and partner brands unparalleled accountability," said Yongli Yu, president of JD Y, JD.com's supply chain research unit.
"Throughout the world, and particularly in China, consumers increasingly want to know how their food is sourced, and JD is dedicated to using technology to promote complete transparency."
Bridget van Kralingen, senior vice-president, IBM Industry Platforms, added: "Blockchain holds incredible promise in delivering the transparency that is needed to help promote food safety across the whole supply chain. This is a fundamental reason why IBM believes so strongly in the impact this technology will have on business models.
"By expanding our food safety work with Walmart and Tsinghua University in China and adding new collaborators like JD.com, the technology brings traceability and transparency to a broader network of food supply chain participants."
"Tsinghua University is committed to in-depth research into food safety – one of the most important areas for improving quality of life in China and also around the world," said Professor Yueting Chai of the National Engineering Laboratory for E-Commerce Technologies, Tsinghua University.
"We have already been working with IBM and Walmart to create a new model for food traceability, using blockchain to support supply chain transparency and auditability and we see this new cooperation as an important next step in this endeavour."