IBM enlists Walmart, Nestlé, Unilever, Dole for food safety blockchain
The IBM Blockchain Platform solution also includes Golden State Foods, Kroger, McCormick and Company and more.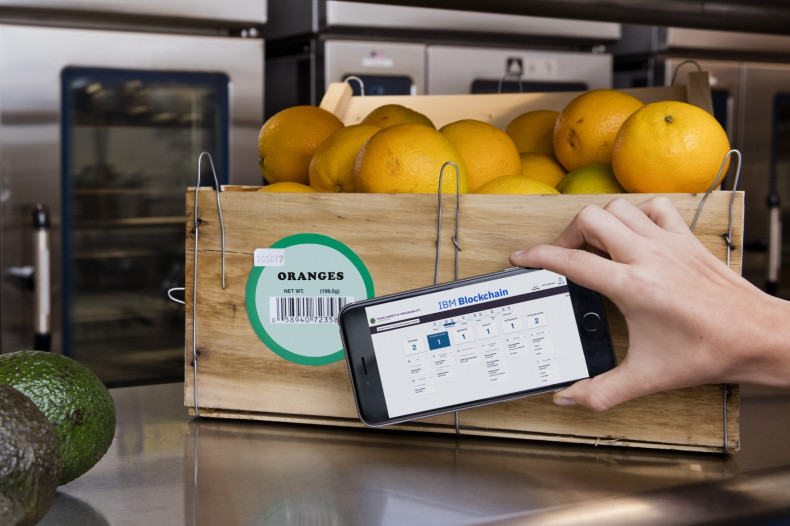 Back in September 2006, the US experienced what became known as the "spinach crisis". Following the discovery of an outbreak of E.coli linked to uncooked spinach, it took over two weeks to trace the tainted product to a single 50-acre farm in California, by which time every bag of spinach in the US had been pulled from the shelves. There were three deaths, hundreds taken ill, and it took many years for the US spinach industry to recover.
There is no clear and transparent way for bad products to be surgically removed from the ecosystem of retailers and suppliers (a recent salmonella outbreak linked to papayas was first detected on 17 May and not traced until 26 July).
IBM has a blockchain solution to deal with food safety and traceability, and it has teamed up with major food brands like Walmart, Dole, Golden State Foods, Kroger, McCormick and Company, Nestlé, Tyson Foods, Driscoll's, McLane Company and Unilever to build it out.
Blockchains create an end-to-end, tamper-proof ontology when it comes to checking and recording stuff. It could be argued that IBM's blockchain work with supply chains, trade finance, and provenance tracking is world leading. In addition, it's a use case that's well-suited to Hyperledger Fabric's general purpose blockchain and its privacy channels architecture.
IBM and Walmart started working on blockchain pilots last year: one in China with pork, and one in the US with mangoes. When the technology was demonstrated at a Walmart shareholders meeting, the process of tracing a pack of sliced mangoes, which had taken Walmart just shy of a week, was done in two seconds using a blockchain.
Brigid McDermott, vice president of Blockchain Business Development, IBM Research, said: "In addition to having the full view of where the consignment of mangoes came from, we also got visibility of where it was in between. What if the contamination wasn't from the farm; what if it was the processing plant; what if it was the distribution centre?
"You have all of these details, end to end, farm to retailer, or farm to fork. So now you can quickly and surgically take problem items out of the food system, protecting the health of the global population, as well as being a much better financial approach for the companies involved."
The Walmart proof of concept [PoC] involved just the one mango supplier and the one pork supplier; now IBM is building out beyond linear PoCs into the food supply ecosystem, said McDermott. But she also pointed out that it's not just about going after Fortune 100 suppliers and retailers. "You also have to be able to have the one-acre farmers join the system. You have to get the regulators join the system, the logistics companies and so on."
The aim is for the blockchain to hold an immutable record of where something comes from, what time it arrives, what time it leaves, what temperature it is and more. "Because we are talking permissioned blockchain, Dole can say it wants information about a transaction with Walmart to go to Walmart, but doesn't want Kroger to see that," she said.
"This is about taking the datasets that you have, whether they are in SAP or in EDI, and using standards like the GS1 standard, taking this information and putting it onto the blockchain so that you can share with comfort with confidence because you have that trust."
Transparency and traceability are interesting facets of blockchain-style databases. Transparency could also allow retailers and the brands they stock to show consumers at the end of the chain that products are sustainably sourced and free of additives etc. This kind of Fair Trade blockchain model is already being explored by start-ups like Provenance in the UK, which is working with the Co-op. One possible direction would be evolving towards an open model, an easy-to-use QR code and interface and publicly verifiable blockchain.
McDermott said: "Our view is that this system should be as open as possible for folks to engage in. But because the data is sensitive, if you send information you want to know for sure who you are talking to.
"But you bring up an interesting point, which is governance. The IBM Blockchain Platform is about how do you develop, govern and operate a blockchain network. So we are providing the tools that allow folks to do that."
The IBM Blockchain has a governance policy set up by the founder or founders of the network. The system uses a voting process that collects signatures from members in order to govern the invitation of new members, the distribution of smart contracts and creation of transactions channels. McDermott said that in the case of the permissioned food safety blockchain, the exact rules for enrolment have not yet been figured out.
"That's why this collaboration with these influencers and innovators in the market is so important. It's not about IBM coming out and saying this is the right way to do this; it's about understanding from the participants and the ecosystem itself," she said.
The IBM Blockchain Platform is based on Hyperledger v1.0 and includes tools like Hyperledger Composer and "IBM Developer Journeys" for blockchain, featuring free open-source code, documentation, APIs, architecture diagrams and one-click deployment Git repositories to fast-track building – all designed to get IBM customers up and running in minutes.
As previously alluded to, the IBM blockchain approach explores democratic governance tools using votes cast via signatures of existing participants on the chain. The whole thing runs off the IBM Cloud protected by the various battle-tested security that comes with it. IBM Blockchain Platform starts at $0.50 per hour for enterprise clients. To support blockchain ecosystems among different organisations, the cost of the network can be shared across all network members, said an IBM statement.
Asked approximately how much she expects the blockchain offering to generate in the coming year, McDermott said "a lot we hope."
In addition, IBM is also helping to expand the blockchain ecosystem across academia to meet the demand for skills in this area. Resources on offer include software, training and professional partnerships free of charge to more than 1,000 universities in the IBM Academic Initiative. There is also six months of access to the IBM Cloud for use of the blockchain sandbox to help students hone development skills.
IBM is also working with select universities including Fordham, University of Arkansas and University of British Columbia to fund research grants, develop customised curricula and host workshops and hackathons.