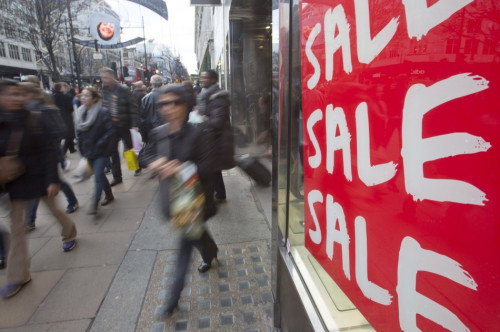 House of Fraser has revealed that it has had its best ever Christmas trading period following a surge in online shopping sales.
The British department stores group said like-for-like sales excluding VAT for the three weeks to 28 December rose 7.3%, with online sales up 57.7%.
House of Fraser has 61 stores in Britain and Ireland and has annual sales of around £1.2bn (€1.46bn, $2bn).
The bumper sales drive has stoked speculation that French department store group Galeries Lafayette is in talks to buy House of Fraser.
The firm, which made a loss before tax and exceptional items of £6.9m in its last fiscal year, has spent almost a decade under private ownership.
According to accountancy giant Deloitte, online retail sales are predicted to hit £5bn over Christmas 2013. However, this is only an eighth of the total £40bn retail sales anticipated over the festive period.
Online sales have also helped House of Fraser rival John Lewis book a 6.9% rise in sales over the Christmas season compared with the same period in the previous year.
For example, online sales lifted 22% in the week to 7 December on the year before.
"Our shops and our online channel, bricks and clicks, came together and it's a story of the two being hand in glove and that giving the customer what they really wanted and then we got the pricing right on top of that," said Andy Street, managing director of John Lewis.