It could be the opportunity of a lifetime for the ultimate Spice Girl fan as Geri Halliwell, Emma Bunton and Mel B are on the search for two new honorary Spice Girls to perform with them at their 21st anniversary concert. The trio have reportedly approached the BBC to create a reality TV show to search for the new Sporty and Posh Spice to join the reformed group.
Mel B, who is a reality TV stalwart as a judge on America's Got Talent and The X Factor, has already said she wants to "invite other people to sing with us'.
With the original Ginger, Baby and Scary Spice as judges, the show follows in the successes of How Do You Solve A Problem Like Maria? and Any Dream Will Do, which launched new stars for West End productions of The Sound Of Music and Joseph And His Amazing Technicolor Dreamcoat. Gary Barlow is also set to front a Saturday-night search for the cast of a new Take That musical.
The proposed Spice Girls talent search, which will involve auditions and heats over five consecutive nights next April, will culminate in a live final on BBC1. And the winner will join the band for a gig in Hyde Park next July to mark the 21st anniversary of their first No 1 single, Wannabe.
Mel B, Geri and Emma have long set their sights on a reunion tour, but Victoria Beckham and Mel C are not as enamoured with the idea of revisiting their Spice Girls alter-egos. The former Posh Spice Victoria Beckham has carved a successful second career as a reputed fashion designer and the mother-of-four has no plans to resurrect her singing career.
Sporty Spice Melanie Chisholm also turned down the idea explaining that she didn't want to rejoin the group after they reached a 'peak' by reuniting for an appearance at the 2012 London Olympics.
"There's a lot to be said for bowing out on a high," she said, adding: "Anything less than the full line-up just didn't feel like we'd be doing justice to the band or the fans."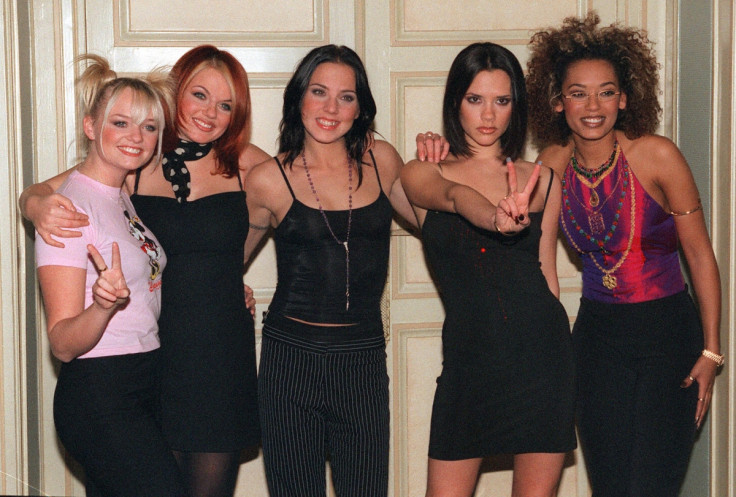 The remaining Spice Girls have apparently found a solution to their dilemma as Posh and Sporty "gave their blessings" to search for replacements. In a characteristically candid interview with chat show host James Corden, Mel B said that they were only reuniting as a trio 'because the other two b*****s didn't want to do it!
"Let me correct that, my other two lovely ladies. Victoria is busy with her fashion range and Mel is recording a solo album, so they politely declined — but they gave us their blessing. We're Girl Power, we support each other, so us three went, 'OK then, let's just us three do it.' "
"I don't think we could ever replace Sporty or Posh but I'd like to invite other people up to sing with us," she added.
Mail on Sunday columnist Piers Morgan, a former Britain's Got Talent judge, said the new Spice Girls wannabes should have all the attitude and confidence of the originals and ideally, a stronger singing voice.
"The Spice Girls weren't great singers but they had great chutzpah and attitude. Confidence, cheek and a good look will carry a candidate far more than a decent voice or dance ability. You've got to be able to get out there and strut your stuff in full Girl Power mode.
"As the Spice Girls themselves said, if you have the attitude you can be whatever you wannabe."
Commenting on the proposal, a BBC spokesman said: "BBC Entertainment has lots of ideas in development but we never comment on details."