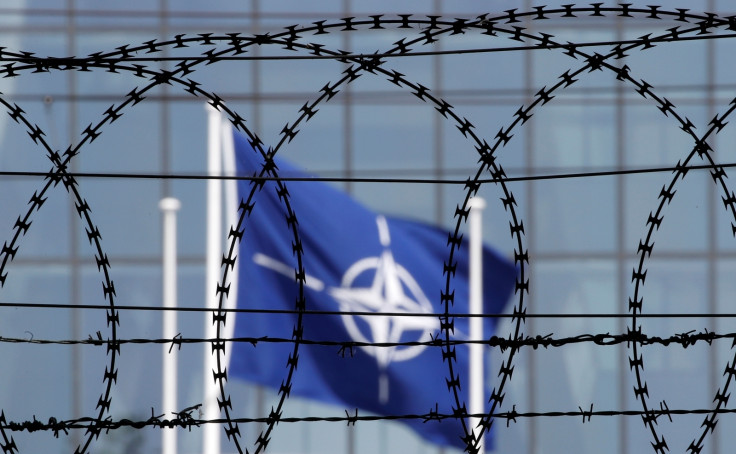 In a multinational organisation such as the North Atlantic Treaty Organisation (Nato), with its 29 members, it can be difficult to get everybody singing from the same hymn sheet.
While the Ukraine is endeavouring to embark on a raft of programmes and reforms which (it hopes) will clear the way for a formal bid to join soon after 2020, the commitment of some current members has been questioned.
Recently this has been expressed by US President Trump, but with some justification. A Nato press release published in March this year of members' estimated defence expenditure in 2016, excluding pensions, showed that only Poland, Great Britain, Estonia, Greece and the United States made the 2%. The median of all members was a mere 1.21%, which Germany, Spain and Italy all noticeably failed to reach.
Another guideline for members, though less well-known, is that expenditure on equipment should be at least 20% of the defence spending total. This was achieved only by Poland, the UK and the United States, with the median figure of 15.23%.
Do not despair, hope is at hand apparently, for Trump claims that his policy of seeming to question Nato's role, with its core commitment that an attack on one is an attack on all, while at the same time, putting pressure on certain member states to step up and pay those dues of 2%, has brought a turnaround in attitude and clear increase in the organisation's coffers.
The arithmetic is not the real concern at the present and must be of secondary importance to what is currently going on with a key member state, Turkey, which seems to be increasingly out of line with other Nato members.
Last week there were reports made by several news agencies that Turkey was about to conclude a deal for a defence missile system with Russia, not quite the enemy it once was but the very reason and nation that Nato was founded in 1949 to counteract and deter. Russia is also the only possible candidate in the eyes of the Baltic States and Eastern Europe members to do the "attack on one is an attack on all."
Sputnik International, a Moscow-based news agency with offices in London and Edinburgh, reported that Sergei Chemezov, head of Russia state corporation Rostec, on 18 July confirmed that all technical issues with regards to the sale of the missile system to Turkey had been resolved and that only administrative details remained.
On 23 July, the Chairman of the United States Joint Chiefs of Staff, Joseph Dunford, was at pains to point out that all such reports on a deal "were incorrect" and that if Turkey did go ahead "that would be a concern, were they to do that."
Backing up Dunford's fears, US Department of Defense spokesperson Captain Jeff Davis said: "Turkey is a Nato ally, and one of the cornerstone things that we like to have with any of our allies... is the ability to have equipment that interoperates."
Quite. But there's really a much bigger political message bbeing made by Turkey's President Erdogan who is increasingly irritated by criticism from Western democracies of his continued crackdown of any opposition, the latest being on 14 July when a further 7,563 police, civil servants and academics were dismissed by executive decree. That's a total of over 150,000 since last year's failed coup against his Justice and Development Party (AKP).
Reuters and other news agencies reported on 25 July that President Erdogan had announced the signing of documents for Russia to supply Turkey with the S-400 mobile surface-to-air defence missile system.
It's pretty good. Russia has already sold the system to China. It's not the best though – Russia keeps the S-500 for itself.
Following reports last week that a Turkish source had released the strength and whereabouts of all US and French Special Forces in Syria, obviously some members are more in the club than others.