British warplanes may soon be bombing Islamic State (Isis) militants in war-ravaged Libya, a military source has claimed. In a desperate effort to stop the terrorists strengthening their foothold on the shores of the Mediterranean, a team of six RAF officers and MI6 agents are understood to have secretly met in the eastern city of Tobruk.
The meeting, which Foreign Office diplomats and US and French military chiefs are also said to have attended, reportedly saw participants draw up a list of possible air strike targets. Tobruk is believed to have been chosen as the location for the meeting because it is under the control of an internationally recognised militia.
Reports of RAF officers taking part in the meeting suggests that British warplanes could take part in coalition air strikes, and that the UK military may also establish a base in the country, the Sunday Times reported. The news comes as Libya's 20-month civil war shows no signs of abating.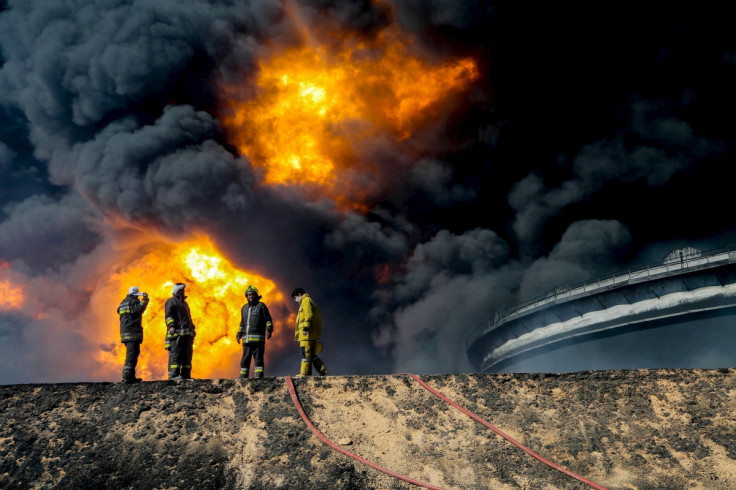 A major article in a UN-backed plan to bring the conflict to a close was rejected last week by Libya's internationally recognised parliament, as was a proposed list of government ministers. It remains unclear whether a rival parliament based in the country's capital Tripoli will take part in the report after its leader said takes without UN involvement were the "only solution" to the crisis.
The news comes as it was claimed that the spread of Isis (Daesh) in Libya is now threatening cruise ships full of holidaymakers in the Mediterranean Sea. In a chilling warning for British tourists, top UK naval commander Vice Admiral Clive Johnstone said IS is planning to use its strongholds in Libya to wage a naval war in European waters.
Johnstone, the UK's highest ranking naval officer in Nato, told the Daily Mail that IS had a "horrible opportunity" to deploy a "very high-quality weapons system" in the Med. He said the weapons could easily be used to "target a cruise liner, or an oil platform, or a container ship".