Chechya's strongman leader Ramzan Kadyrov has claimed that special forces from his republic are fighting in Syria and that he has set up a spy network to target Islamic State (Isis) in the war-torn country.
Kadyrov told the Russia 1 channel that "the republic's best fighters" were helping the Russian air bombardment of Syria.
He added that they "gather information about the structure, the number of terrorists and identify targets for bombing", Novaya Gazyeta reported.
Russia says it has been conducting a military operation against terrorists in Syria since 30 September 2015 and that its air force has carried out 5240 sorties.
The comments made by Kadyrov will be seen as part of his wider strategy to play a more important part in the region. Alexei Malashenko of the Carnegie Moscow Center think tank said that he wants a greater political role under president Vladimir Putin.
"He is interested in being a deputy prime minister overseeing inter-ethnic relations, a job that the Kremlin would need to create specifically for him," he told NBC News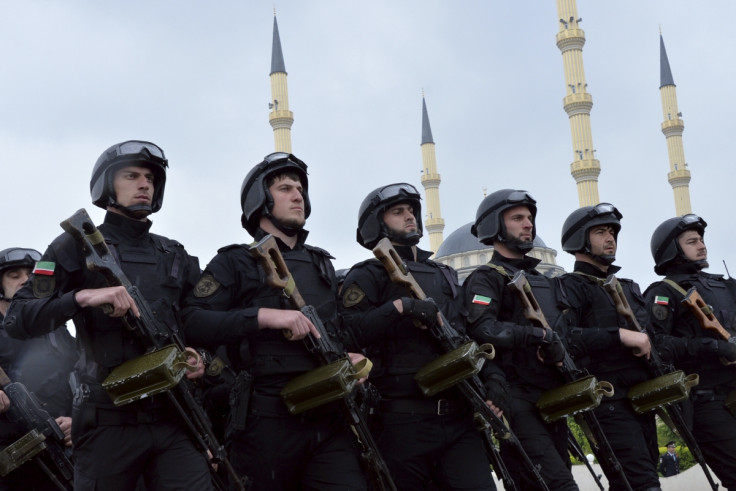 With his comments on tackling Daesh (IS), it is likely that Kadyrov will be keen to portray being in control of tackling Islamist militants from Chechnya, many of whom have gone to Syria to fight with IS and have vowed to return to the southern Russian republic to reclaim it as part of its caliphate.
Last week, Amnesty International and the New York-based Committee to Protect Journalists called on Putin to respond to threats against Russian opposition members made by Kadyrov in an Instagram video that was subsequently taken down from the social media site.
Kadyrov faces re-election in September, which he is likely to win, but an economic crisis means that Russia may not be able to bankroll him in the way it has before.
The Kremlin is also concerned that his main achievement of stamping out extremism may be in danger.
Varvara Parkhomenko, an expert on the region with the International Crisis Group think tank, told NBC that Kadyrov's attacks on Putin's adversaries are a bid for promotion.
"The Chechen conflict is not resolved, it's just pushed outside the country," she said.
This week, it emerged that Iran has ramped up the number of troops sent to fight in Syria in recent times, with tens of thousands of ground troops sent to combat opposition forces.