At least five British Islamists linked to the extremist group fronted by the new 'Jihadi John', reportedly left the UK in the last 20 months despite being on watch lists or having surrendered their passports to authorities.
Three of the five have since been killed in Syria and Pakistan but were able to flee the UK, as revelations emerge that will raise questions over how the Government keeps tabs on radicalised Muslims.
Labour MP Keith Vaz, chairman of the Commons' Home Affairs select committee, described the cases as a "glaring security failure" and vowed to raise the issue with Prime Minister David Cameron.
He told the Independent, which reported the cases: "The number of cases where extremists and individuals known to the authorities have left the UK after being told to hand in their passports, or who are subject to a travel ban, is astounding."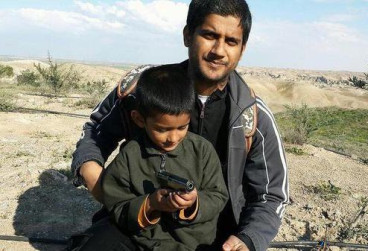 The Independent said at least two of the men travelled to join Isis in Syria using their own passports, including Luton resident Abu Rahin Aziz, 32, a leading activist in Muslims Against Crusaders. He was said to have met up with Siddhartha Dhar, who now goes by the name of Abu Rumaysah, in Raqqa.
Aziz, who had been facing trial for a violent assault, posted a picture last February of the pair posing beside a crashed fighter jet.
Including Dhar, four of the men were able to leave Britain despite being on police or court bail for terror or violence-related offences. The remaining two - the Muslim converts Simon Keeler and Trevor Brooks, were arrested in Hungary in November having left Britain despite being under travel bans.
Anti-extremist group Hope Not Hate, which revealed the cases to the newspaper, said the number radicals succeeding in leaving the country raised serious questions about the state of Britain's counter-terrorism controls.
"Given all six were linked to banned organisations like Al Muhajiroun, there must be very serious concerns about the apparent easy with which individuals who wise Britain harm are leaving the country," said Nick Lowles, co-ordinator for the organisation.