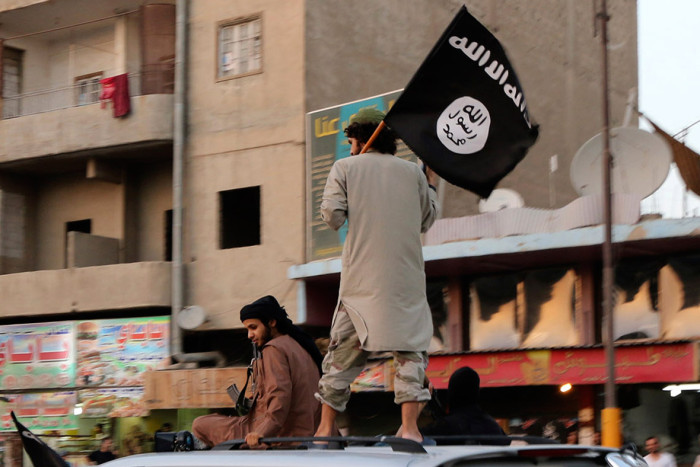 Military experts have expressed alarm at evidence that Islamic State (Isis) has managed to achieve the "Holy Grail" of terrorism: adapting old missiles into heat-seeking surface-to-air missiles (SAMs) capable of bringing down a passenger plane. IS (Daesh) has also built remote control cars which can carry bombs to a target complete with mannequins fitted with thermostats which in theory can fool sophisticated security scanners.
Both the deadly adaptations were devised at what has been dubbed "Jihadi University" in Raqqa. The alarming developments emerged in a training video made by the group, found on a suspected IS (Daesh) trainer arrested by members of the Free Syrian Army (FSA) as he tried to pass through Turkey on his way to Europe. The FSA passed the apparently random collection of video clips to Sky News which spliced them together to provide what an adviser to Britain's military described as an "intelligence goldmine."
The eight-hour video shows what appear to be senior IS technicians giving lessons in weapons technology to young jihadists. Although the students are mostly masked, the lecturers are not and Sky has been able to identify that the location of the "university" in Raqqa lies within a former equestrian centre, information it passed on to the security services.
The video shows tests being conducted on cars using remote control devices which could be guided to their targets with little risk to the attackers. Many Western high security targets use heat scanners for just such an eventuality but the video also shows mannequins being fitted with thermostats which could "fool" the scanners into thinking a driver was inside. The recruits were also shown how to build "unjammable" radio sets to guide the cars.
However it is apparent evidence that IS has been able to recommission heat-seeking surface-to-air missiles capable of bringing down a passenger jet that most worries Western observers. The group achieved the feat by building home-made thermal batteries for the old missiles - which when locked on are 99% accurate.
If proved correct, this would be the first time the battery has ever been constructed by any non-military organisation and demonstrates in the words of former special forces bomb technician Major Chris Hunter that IS are "leagues ahead" of any previous terror group. "The ability to reverse engineer and modify advanced weapons of this type, is something no terrorist group has ever achieved," wrote Hunter.