War on Isis: 'Jihadi Jack' reportedly rejects on Facebook claims he joined Daesh in Syria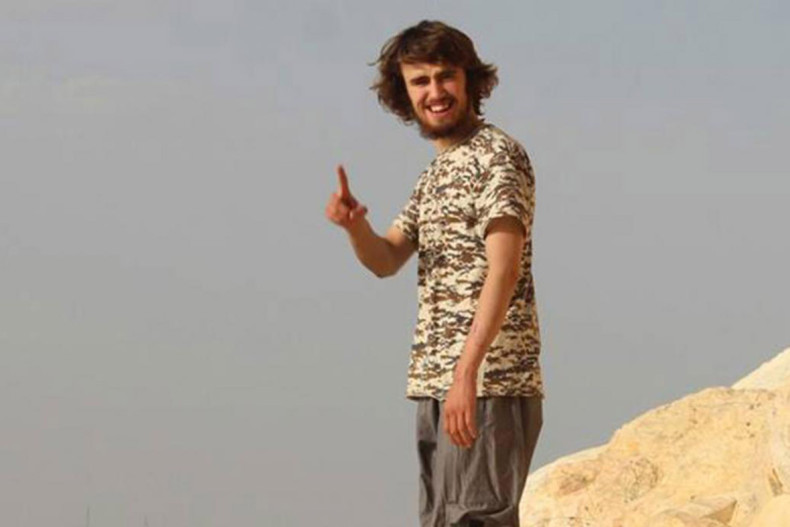 The former Oxford schoolboy who has been dubbed "Jihadi Jack" has reportedly rejected claims that he is a member of Isis in posts he wrote on social media.
Jack Letts, 20, is said to have denied on Facebook that he had been radicalised and he accused the media of demonising young Britons who convert to Islam.
He converted to Islam as a teenager and left his home in Oxford more than a year ago. It was claimed that he now living in Syria under the name Abu Mohammed, married to a woman from Fallujah, Iraq, and has a young son.
"The formula with the media is simple: English guy became Muslim + went to the Middle East + followed Islam = ISIS + eats babies x evil," in posts that The Independent reported he had written.
"It's sort of awkward when the media thinks you're ISIS and you're not. Thinks you have a son and you don't. Thinks your married when you're not...Maybe they got bored worrying about what colour socks certain celebrities wear and took out the frustration on me?" the paper quoted him as saying, suggesting that his Facebook account had been hacked and contained content that suggested he had been radicalised.
A former classmate told The Independent: "Jack was a popular schoolboy — he is known as funny, energetic and loud, always surrounded by a large group of friends. He was well known by his teachers and fellow pupils as an outspoken and politically active student."
Earlier, a close relative of Jack Letts had described what they considered "an avalanche of misinformation" written about the 20-year-old, adding that it was a "right-wing" media conspiracy as they dubbed Letts the first white British youth to join Isis in Syria.
"There has been an avalanche of misinformation. We don't want to comment on all of this, but what I will say is that 95 per cent of what has been published is incorrect, it is desperately wrong," the family member was quoted as saying by The Telegraph.
Letts had told his parents that he was going to study Arabic in Kuwait when he left Britain in 2014. His mother, Sally, dismissed reports that her son had gone to Syria to fight for Isis as "absolutely ridiculous." He was there to do humanitarian work, she claimed.
"He is not a member of Isis, he is very probably not the first white convert that has gone out there. He does not have a son and is not known as Abu Mohammed," she told the Evening Standard.
"We spoke to him yesterday and he said he had never had a weapon in his life. He went out there for humanitarian purposes to help kids in Syrian refugee camps."